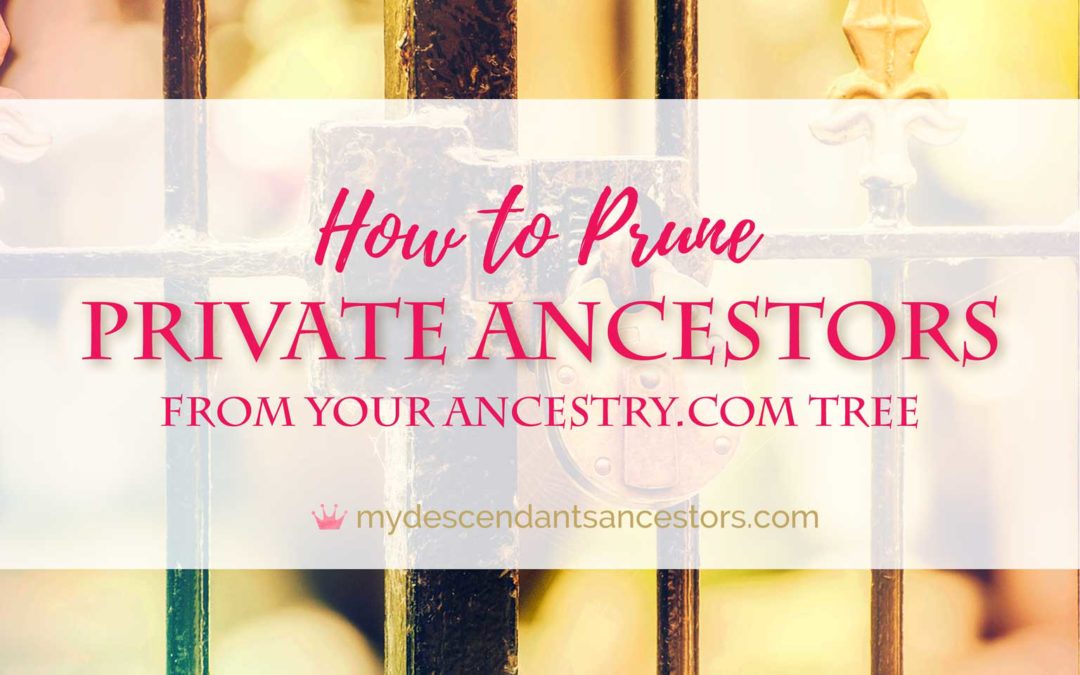 Do your deceased ancestors still need their privacy? Probably not. But you might have marked them "private" without even realizing it.
There's an easy way to fix that!
In this post, I'll show you how to clean up your Ancestry.com tree by pruning those pesky private ancestors. Your potential cousins will thank you.