The Genealogy Blog Party: Shape Up Your Research!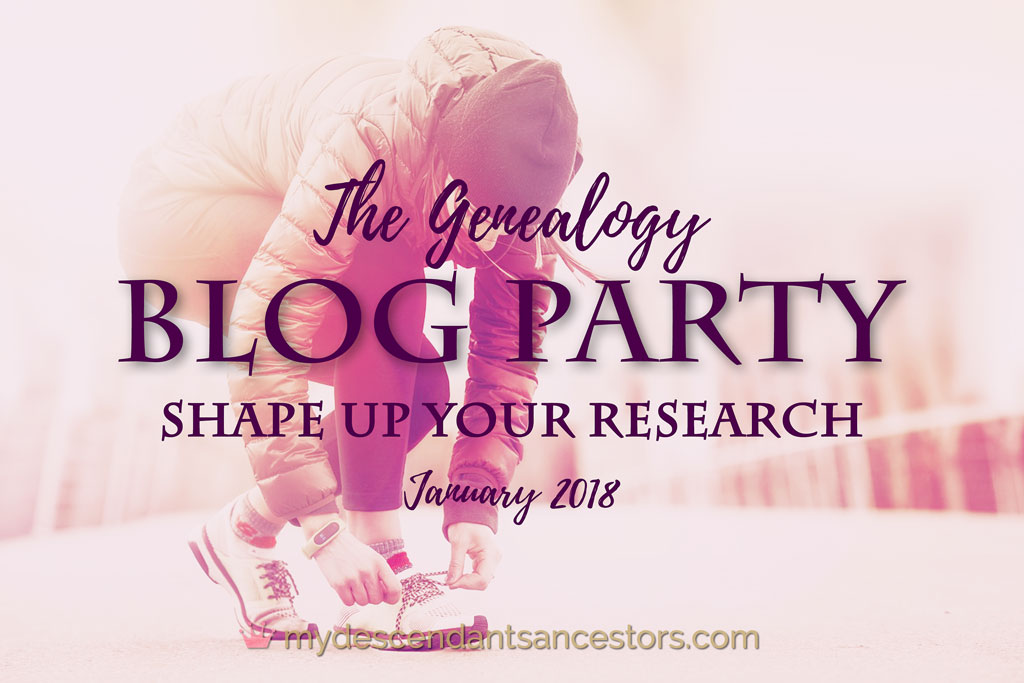 Fit is not a destination. It is a way of life.  ~Unknown
New Year, New You!
Get your running shoes on, people! A new year is here, and it's time to get in shape! 
And by that, I don't mean you personally; I mean your genealogy research.
So, this month, let's make some genealogy fitness training #goalz. Get your research up off the couch, kick it in the butt, and get things moving!
FEEL THE BURN! 
How are you going to "shape up" your genealogy research this year?
Possibilities include (but are not limited to) the following:
Take a class
Attend a seminar or conference
Try a new software program
Read a book 
Learn about DNA
Apply for certification
Join a genealogical society
Join a lineage society
Take a research trip
Start a blog or vlog
Basically, anything that will help "shape up" your genealogy research.
Remember, no pain, no gain! 😉
Loading InLinkz ...
Reminders:
📌 Posts are moderated and must be relevant to the topic(s). Off-topic posts will not be added to the collection.
📌 Each post must include at least one image. You are welcome to use the Blog Party ad image above if your post does not have a photo.
📌 Previously published posts are acceptable, as long as they are relevant to the topic.
📌 Please see the Frequently Asked Questions (FAQs) for more information.
Get your running shoes on! Shape up your research at the January #Genealogy Blog Party!
Click To Tweet
Party Etiquette:
Bring a Friend – Tell your friends and followers about the Genealogy Blog Party by using Twitter, Facebook, Pinterest, Instagram, or whatever type(s) of social media you use. Social media sharing buttons are located at the bottom of this post.
Visit and comment on at least

3 other links

in the party (more is better). Parties are meant to be social events, and we can't be social without talking to each other!
Follow me on social media. Links are at the top of the sidebar and in the footer below.
Subscribe to the Newsletter. Newsletter subscribers receive advance notice of Genealogy Blog Party themes and other information.

More Information:
What is The Genealogy Blog Party?
Read past Genealogy Blog Parties
Frequently Asked Questions (FAQs)
Grab a Badge!
Powered by