The Genealogy Blog Party: Holiday Twofer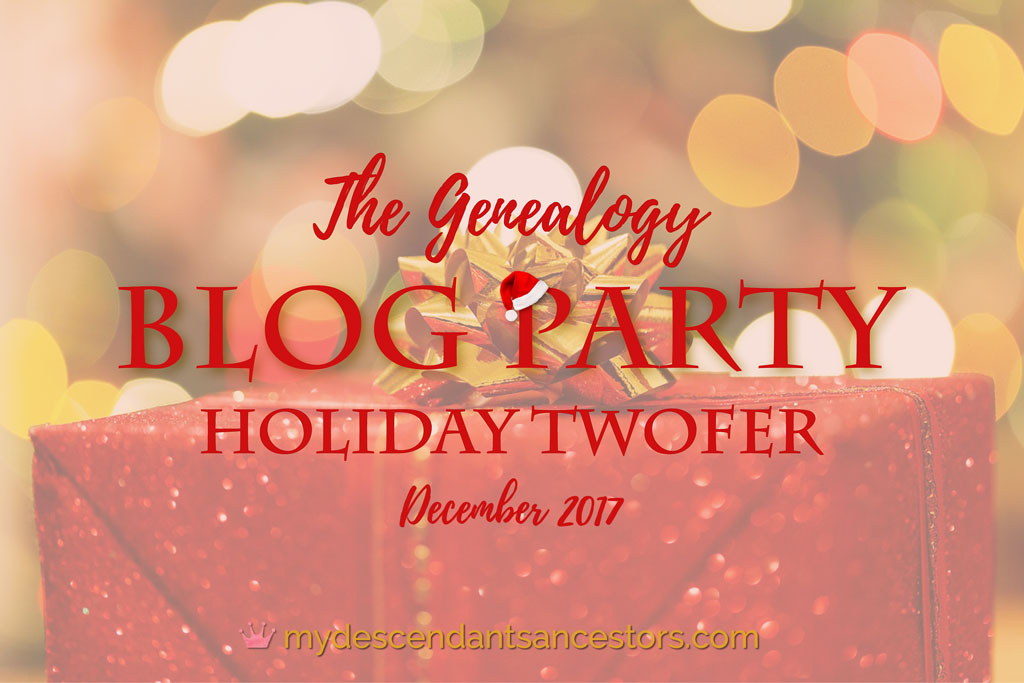 A Holiday Twofer
This month, you get TWO blog parties for the price of one! 🤗
I actually had two ideas for the December Genealogy Blog Party, and I couldn't decide which to choose. So I chose both!
You are welcome to add a post to one or both blog parties.
GBP #1: What was your BEST genealogy find this year?
You've worked hard to track down those ancestors this year. What did you find?
Did you break down a brick wall?
Did you recover a family artifact?
Did you make an unexpected DNA discovery?
Did you meet a new cousin or other family member(s)?
Tell us about it, and let us share your joy! 😀
Loading InLinkz ...
GBP #2: Cookie Exchange
Who doesn't love a holiday cookie party? 🍪
Since we can't get together in person to exchange actual cookies, let's share our favorite holiday cookie recipes.
The recipe must be for a type of cookie or cookie-like baked item (clear as mud?).
If you're not sharing a holiday recipe, you'll get bonus points for telling how to "festive" it up.
Extra credit for sharing how this recipe is part of your holiday tradition or celebration.
Loading InLinkz ...
Reminders:
📌 Posts are moderated and must be relevant to the topic(s). Off-topic posts will not be added to the collection.
📌 Each post must include at least one image. You are welcome to use the Blog Party ad image above if your post does not have a photo.
📌 Previously published posts are acceptable, as long as they are relevant to the topic.
📌 Please see the Frequently Asked Questions (FAQs) for more information.
Party Etiquette:
Bring a Friend – Tell your friends and followers about the Genealogy Blog Party by using Twitter, Facebook, Pinterest, Instagram, or whatever type(s) of social media you use. Social media sharing buttons are located at the bottom of this post.
Visit and comment on at least

3 other links

in the party (more is better). Parties are meant to be social events, and we can't be social without talking to each other!
Follow me on social media. Links are at the top of the sidebar and in the footer below.
Subscribe to the Newsletter. Newsletter subscribers receive advance notice of Genealogy Blog Party themes and other information.

More Information:
What is The Genealogy Blog Party?
Read past Genealogy Blog Parties
Frequently Asked Questions (FAQs)
Grab a Badge!
Powered by