Congratulations, RootsTech Giveaway Winner!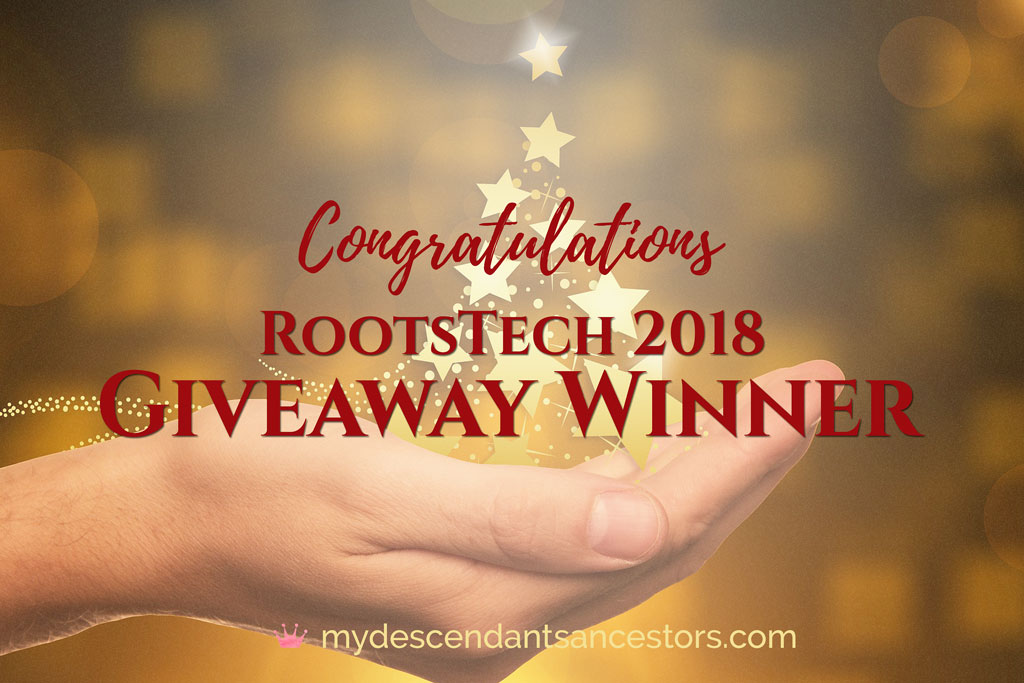 And the Winner is…
Congratulations, Stephanie M.! You're going to RootsTech! 🤗
Stephanie M. was selected as the winner of the "Your Ticket to RootsTech 2018" Giveaway at My Descendant's Ancestors.
This will be Stephanie's first time at RootsTech. Here's what she had to say about attending:
Like so many others, I would LOVE to dig deeper into Irish and Scottish records research. I have many ancestors from Ireland, especially, that I have hit infamous brick walls on. I would also like to learn about German research, and I would very much enjoy a paleography class. I took one through BYU-Idaho online and loved it. I'd like to learn more. I'm crazy passionate about family history and have never been able to afford a pass to RT, so I would love to win one this year!
I'm so excited for you, Stephanie! I hope you have a chance to do ALL THE THINGS that you want to do, and then some! 😍
More Opportunities
There are still a few giveaways going on, but they will all be ending on 30 November, so don't delay! Be sure to visit Conference Keeper for an ongoing list of RootsTech pass giveaways.
If you know you want to go, and you don't want to leave things up to chance, you can still take advantage of the EXTENDED RootsTech Cyber Monday discount! Save over $100 on a 4-day pass using the promotional code CYBER18. This offer ends on 4 December at 11:59 p.m. MST. CLICK HERE for more information.
Don't forget, if you register for RootsTech and are selected as a giveaway winner, you will receive a refund of your registration fees. So you've got nothing to lose, right?
Still not sure if you should go to RootsTech? You should. Take a look at this post for inspiration. 😊