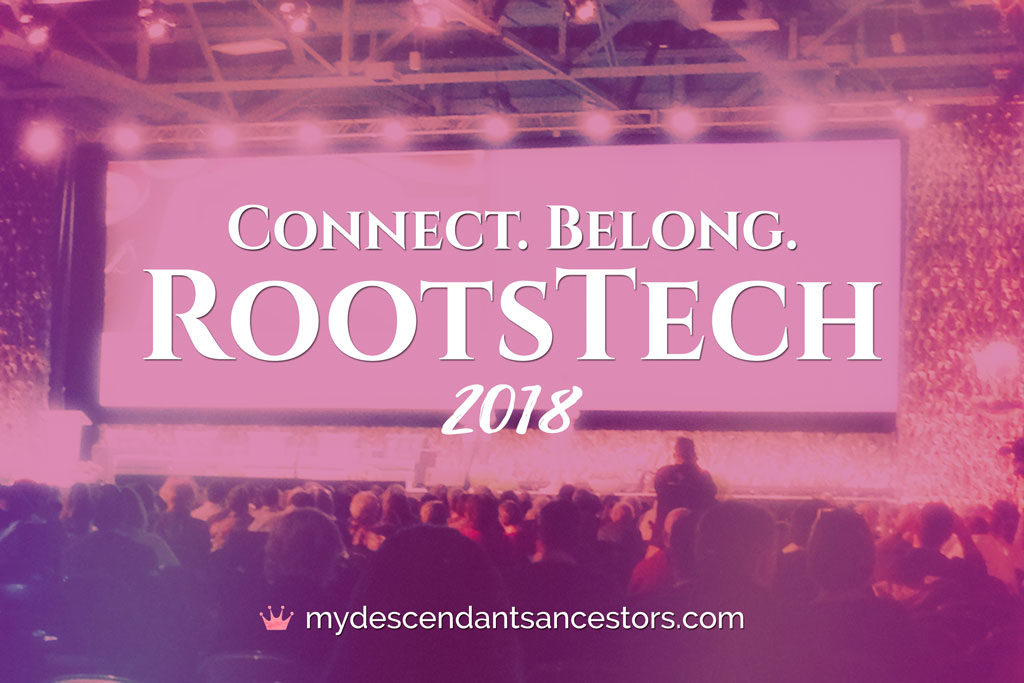 Get Ready for RootsTech
Plans for the 2018 RootsTech Conference are in full swing, so mark your calendar and start making your travel arrangements! 
The conference will be held from February 28 to March 3, 2018, at the Salt Palace Convention Center in Salt Lake City, Utah. Hotels offering special pricing are listed here.
Early bird registration is open now. Discount pricing is available for a limited time on 4-day passes which are just $169 (a discount of $100). Single-day passes are available for $99, and a 4-day Getting Started pass is only $69. All passes include access to the Expo Hall and morning keynote sessions.
Oh, and stay tuned… I love to give stuff away here at MDA, and as an official RootsTech Ambassador, I'll have a FREE 4-day pass to giveaway very soon. 😊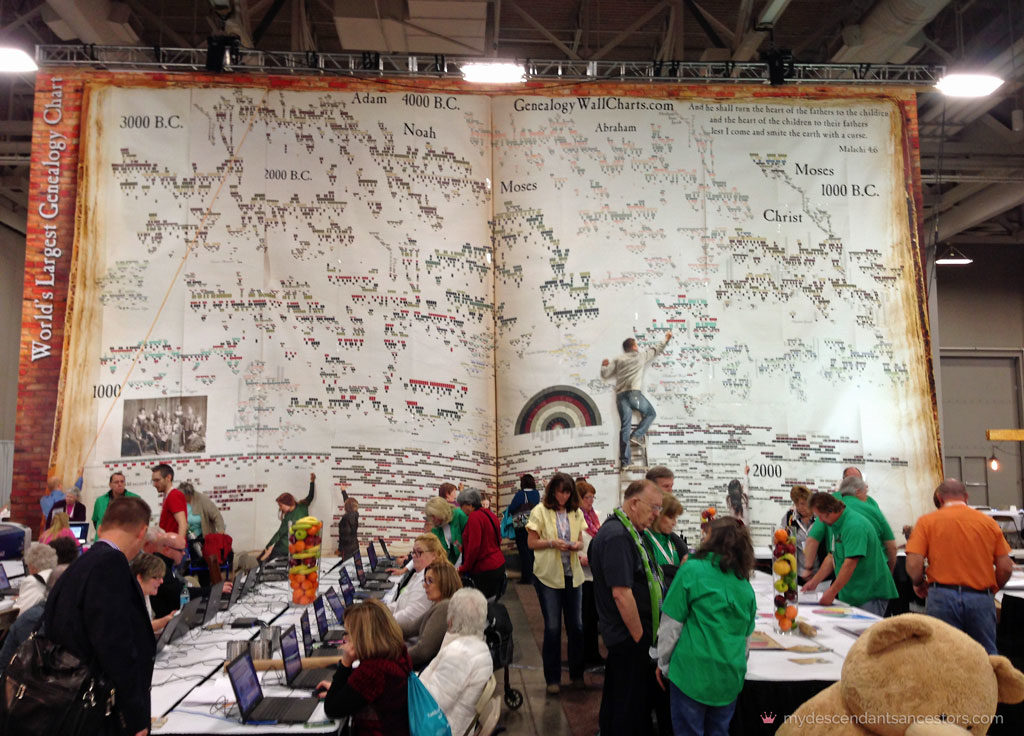 Why You Should Attend
You can read about why the folks at RootsTech think you should attend in their blog post, "8 Reasons to Attend RootsTech 2018."
But I'll share with you a few of my reasons for attending:
The Tech. It's no secret that I'm a bit of a tech nerd. And RootsTech is a tech nerd's paradise. Software, gadgets, DNA kits, photography and preservation tools… whatever is trending in genealogy-related technology will be found at RootsTech. 
The Speakers. The 2018 keynote and general session speakers have not yet been announced, but I'm certain they will not disappoint. Past speakers include "Property Brothers" stars Jonathan and Drew Scott, "Cake Boss" Buddy Valastro, and author and actor LeVar Burton. Hearing the stories of how they've been personally touched by family history is such a moving experience.
The Classes. With 300+ sessions from which to choose, there truly is something for everybody. From lecture-style classes to hands-on computer labs, you're sure to find what you need to enhance your genealogy skills.
The Networking. Genealogists are a rare breed, and sometimes even the people who love us most can barely tolerate listening to one more family story. But at RootsTech, you're sure to find your tribe. Genealogists, historians, writers, photographers, tech nerds… more than 26,000 of us from all over the world. The RootsTech theme for 2018 is "Connect. Belong." Trust me, you will.
The News. Where do genealogy companies announce their biggest news? At Rootstech. And if you attend, you can hear it first.
The Deals. As if the Expo Hall wasn't exciting enough, the bargains you can find there are truly spectacular. Seriously. This year, Ancestry was offering DNA kits for $49 each, which I think was the lowest price ever. And not to be outdone, Family Tree DNA matched the price on their Family Finder test. My husband called me so many times asking me to buy more kits that I finally had to cut him off! Who likes to save money? #THISGIRL 😍
The Library. Ok, the Family History Library is technically not part of the RootsTech Conference, but I thought I would throw it out there anyway as an incentive. The FHL is just a few (long) blocks from the Salt Palace Convention Center, and definitely worth a visit. Plan to come early or stay a few days after RootsTech ends for some quality research time in this amazing facility.
⭐ Still not sure if you should attend? Take a look at these archived sessions from RootsTech 2017.
⭐ And check out this post about my favorite "10 Things" from RootsTech 2016.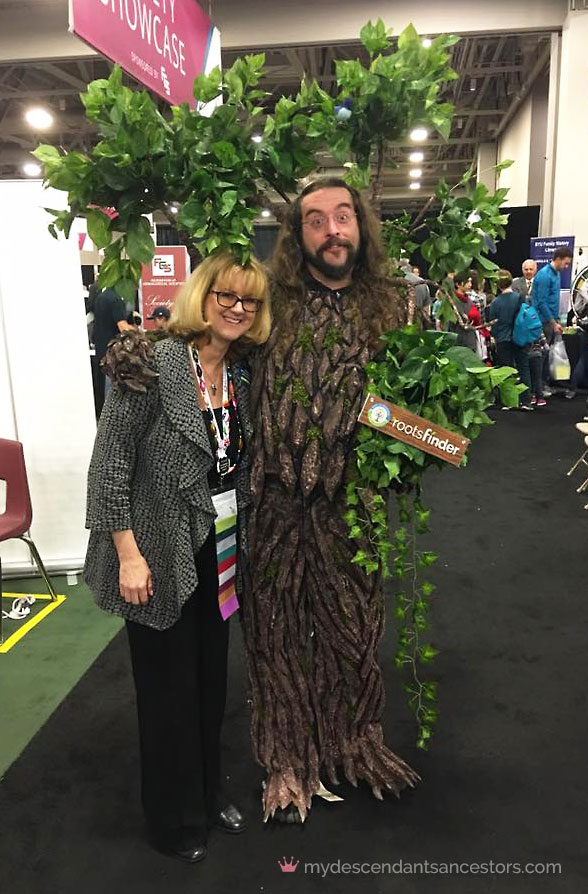 What's New for 2018
Several changes are coming to the conference in 2018, so be sure to check out the RootsTech blog for the full scoop on what's new for 2018.
I'll share a few of the highlights here because I can't help myself:
Early Check-in. I hate long lines, and I'll bet you do, too. Avoid them by checking in on Tuesday, February 27th, at noon. But shhh, don't tell, or everyone else will show up and ruin it.
A Bonus Day. RootsTech 2018 will officially begin on Wednesday, February 28, 2018. That's one day earlier than in previous years, so you get an extra day of fun! Classes will begin on Wednesday morning, followed at 4:40 p.m. by the General Session featuring Steve Rockwood, CEO of FamilySearch International.
Expo Hall Preview Night. Head to the Expo Hall on Wednesday evening to check things out and do some shopping before the crowds descend.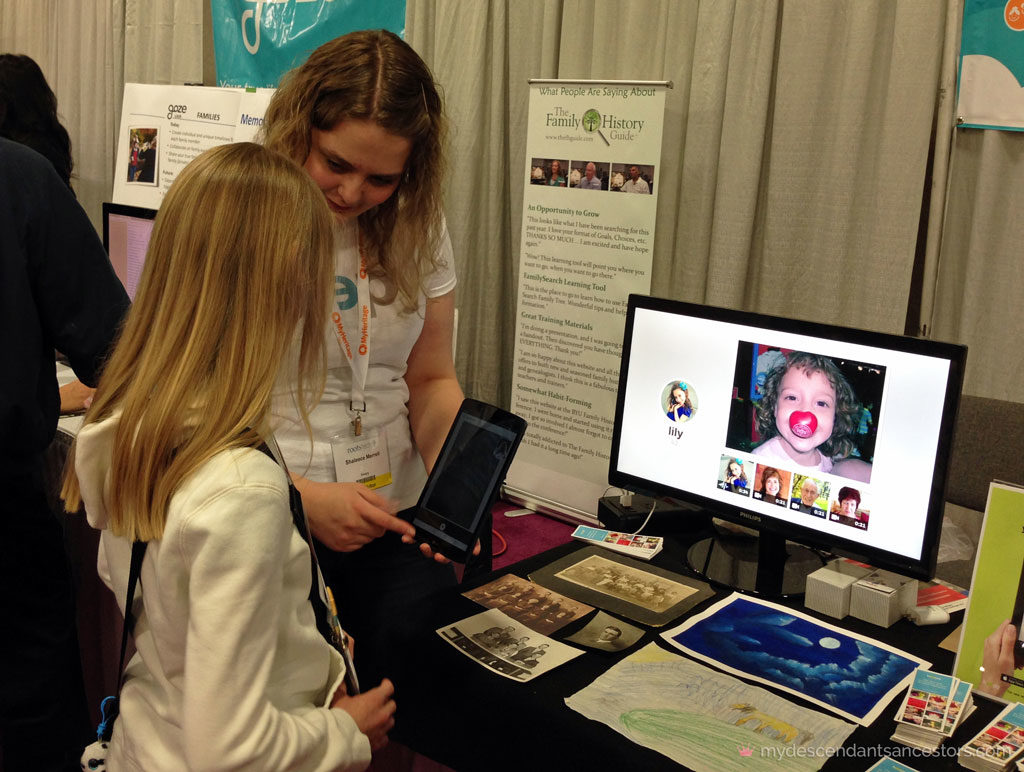 Innovation Showcase
My favorite development for 2018 is the brand-new Innovation Showcase, featuring "the best new technology in the industry that we can find from around the globe." And what's really exciting is that YOU can help select the best of the best, even if you can't attend the conference in person!
"It's a great opportunity for us to give a number of companies; from small startups to large organizations; the opportunity to present their ideas on stage for a chance to be heralded as one of the 'Best Family History Innovations in 2018' as awarded by RootsTech."
🚩 Visit THIS LINK to nominate your favorite genealogy-related app, tool, feature, or product for the 2018 Innovation Showcase. It's easy and will only take a few minutes of your time.
In fact, go do it right now. I'll watch this soothing video of the RootsTech waterfall (with finger-tracing courtesy of my descendant) while I wait.
Welcome back! Hopefully, your nominated tech will win.
And I hope to see you at RootsTech 2018! 😊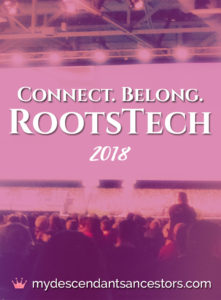 About RootsTech
RootsTech, hosted by FamilySearch, is a global conference celebrating families across generations, where people of all ages are inspired to discover and share their memories and connections. This annual event has become the largest of its kind in the world, attracting tens of thousands of participants worldwide.