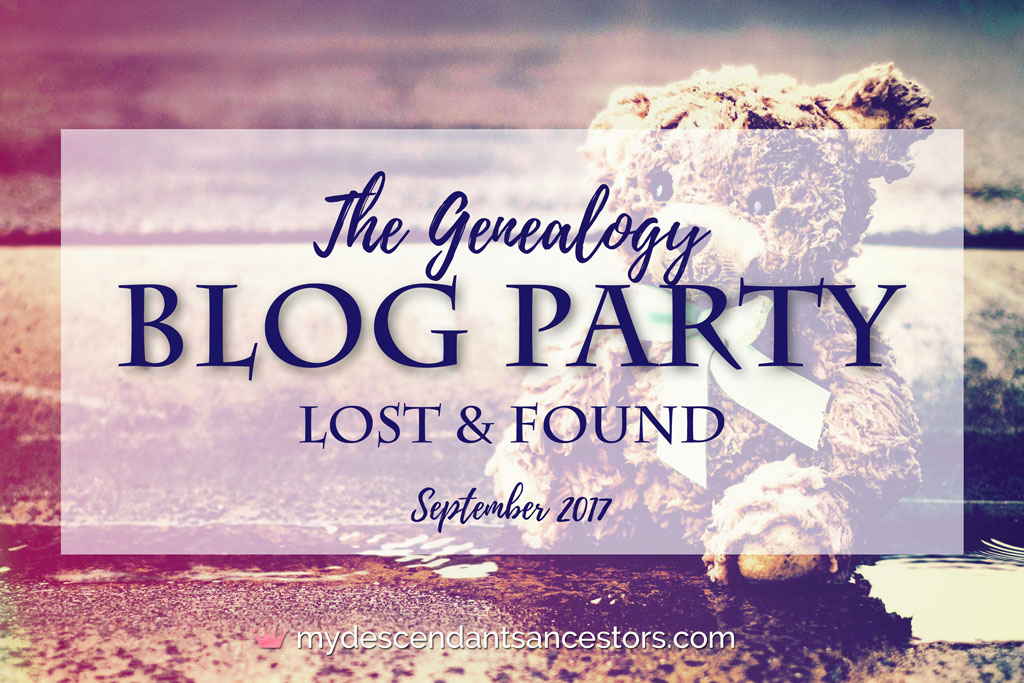 Lost and Found
Have you ever found an old photo album or family Bible in an antique store and thought, "Gosh, I'll bet somebody would like to have that."
Or has your family lost a precious heirloom over the years, and you would love to get it back?
This month, let's pay it forward and generate a bit of "genealogical Karma."
Share what you've found and maybe someone who wants it will find it. And hopefully, what you've lost will come back to you. 😊
Q: Tell us what you've found ~ OR ~ tell us what you've lost.
Examples include:
photo albums, scrapbooks, or loose pictures
school yearbooks
letters and diaries
family Bibles
certificates, awards, or medals
manuscripts and other writings
video and audio recordings
cookbooks or recipe collections
kitchen items and cookware
jewelry
clothing
books
musical instruments
Basically, any sort of memorabilia or family heirloom that could be lost or found would apply!
Reminders:
📌 Each post must include at least one image.
📌 Previously published posts are acceptable. You don't have to reinvent the wheel to participate.
📌 Not a blogger? Send your story to me, and I will share it as a guest post. You must clearly indicate that you want your story shared and that you are giving me permission to do so. An image or two would also be nice.
📌 When you are ready to join the party, click the blue "Add Link" button below to add your post.  🔽
Have you lost or found an heirloom? Join the #Genealogy Blog Party before 9/30!
Click To Tweet
Party Etiquette:
Bring a Friend – Tell your friends and followers about the Genealogy Blog Party by using Twitter, Facebook, Pinterest, Instagram, or whatever type(s) of social media you use. Social media sharing buttons are located at the bottom of this post.
Visit and comment on at least

3 other links

in the party (more is better). Parties are meant to be social events, and we can't be social without talking to each other!
Follow me on social media. Links are at the top of the sidebar and in the footer below.
Subscribe to the Newsletter. Newsletter subscribers receive advance notice of Genealogy Blog Party themes and other information. 
More Information:
What is The Genealogy Blog Party?
Read past Genealogy Blog Parties
Frequently Asked Questions (FAQs)
Grab a Badge!
Powered by
Loading InLinkz ...