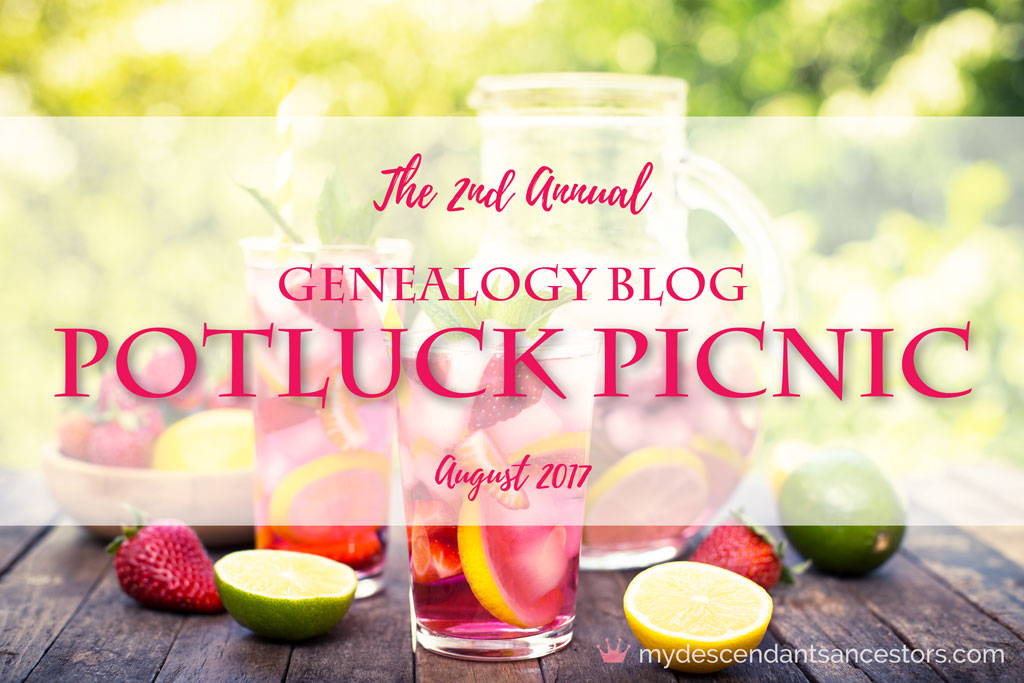 This collection is now closed. For a link to the current collection, please visit this page.
Grab your basket and come to the picnic
Last year, we had an old-fashioned, Blog Potluck Picnic, and I've decided to make it an annual summer event!
I love potluck gatherings. It's always a surprise to find out what everyone will bring. Sometimes, you get a great selection of delicious dishes. Other times, you get 12 different types of potato salad. 
But no matter what everyone brings, potlucks are always full of interesting food, fun, and friendship. 😊
What You Should Bring
Like every potluck, you are invited to bring a "dish" to share. And hopefully this one won't be too difficult for you to prepare:
Q: Tell us how you did it.
This is a broad topic that can cover just about anything genealogy-related. The only requirement is that you explain how you did it.
Examples include how you:
identified an old photo;
connected with living family members;
convinced Grandpa to tell you his war stories;
baked your great-grandma's rhubarb cake;
planned a family reunion;
fixed a problem with your genealogy database;
got your descendants interested in genealogy;
broke down a brick wall (i.e., case studies).
Be creative! Perhaps your post will help someone else who is looking for a similar solution.
More Information:
What is The Genealogy Blog Party?
Read past Genealogy Blog Parties
Frequently Asked Questions (FAQs)
Grab a Badge!
Powered by
Loading InLinkz ...
---
Also published on Medium.