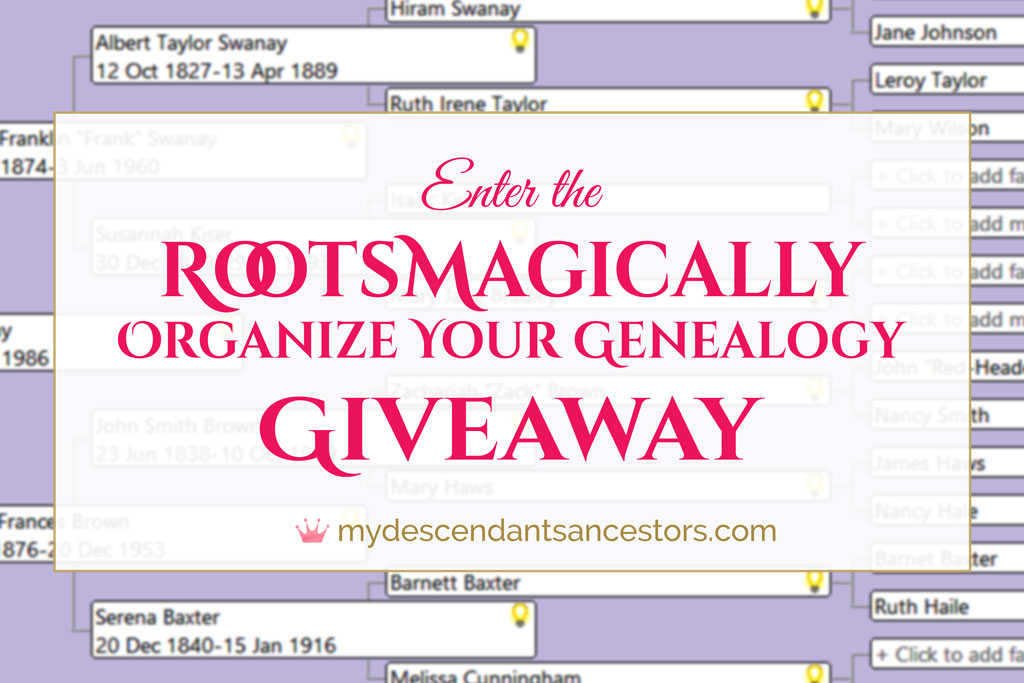 This is how we do it
For this month's Genealogy Blog Potluck Picnic, we've been sharing stories about "how we did it." The theme is open to ANY genealogy topic, as long as you tell us how you did it. 😊 #skillz
I've already shared how I got those pesky private ancestors off of my Ancestry.com tree. 
And now I'll tell you how I keep my genealogy information organized: I use the award-winning RootsMagic software!
I've used RootsMagic for several years, and I love it. The software is on both of my computers, and the apps are on my iPhone and my Kindle. I even managed to convince my husband to use it (he's very stubborn), and now he won't use anything else! 
RootsMagic does everything I need it to do:
Easy to use
Handles source citations well (great templates, too)
Not expensive
Imports and exports GEDCOMs
Creates awesome reports 
FamilySearch Certified
Syncs across multiple devices
Web Hints for FamilySearch, Findmypast, MyHeritage, and Ancestry.com
Click here for the complete list of features.
This Month's Giveaway
This month, I am giving away a RootsMagic 7 Software/Book Bundle, so you can try it for yourself! 🎁
The Details: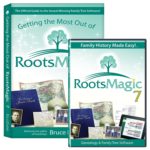 One (1) winner will receive a RootsMagic 7 Family Tree Genealogy Software & Book Bundle which includes the RootsMagic 7 CD-ROM (Windows only), as well as a copy of Bruce Buzbee's book Getting the Most Out of RootsMagic 7 (a $40.00 value).
"RootsMagic is the award-winning genealogy software which makes researching, organizing, and sharing your family history easy! Whether you're a beginner or an experienced professional, RootsMagic is the perfect tool for you to use!"
🚩 Be sure to check for updates when you install the software so you can enable the TreeShare for Ancestry feature!
📌 Which software is right for you? Check out my article "Desperately Seeking Software: How to Find Your Perfect Match" in the current issue of FGS FORUM magazine.
How to Enter
Please use the official entry form below to enter the contest.
NOTE: Adding a post to the August Genealogy Blog Party is worth 5 points this month. If you are unsure of how to do this, please visit this page for details.
"RootsMagically Organize Your Genealogy" Official Rules (abridged):
No purchase is necessary to enter or win.
The My Descendant's Ancestors "RootsMagically Organize Your Genealogy" Giveaway begins on 22 August 2017 at 2:00 p.m. PDT, and ends on 31 August 2017 at 11:59 p.m. PDT. No exceptions.
This giveaway is open to participants who are at least 18 years of age.
Enter online by using the official entry form (above).
Entries that do not follow the rules will be disqualified.
One (1) winner will be selected in a random drawing from among all eligible entries received throughout the promotion period.
The winner will be notified by email at the email address provided in the entry Information within 3 days following the random drawing. Winner must respond within 7 days of notification.
Click here for the complete list of Terms & Conditions.
Good luck to all! 🙂