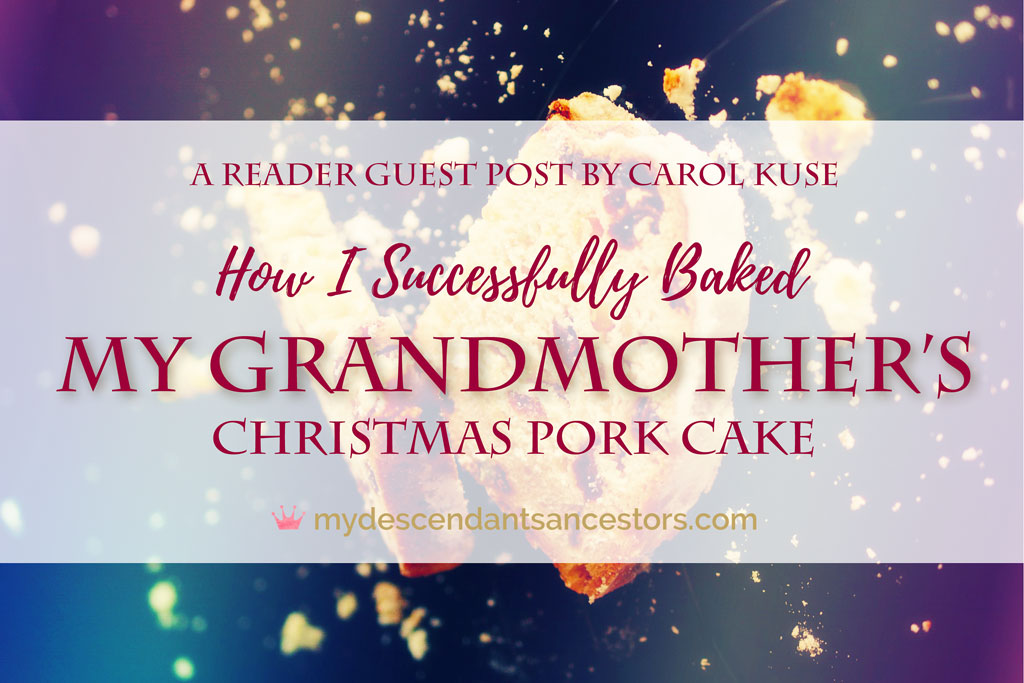 The following is a guest post from reader Carol Kuse.
How I successfully baked my Grandmother Hjorth's Christmas Pork Cake
All of the women in my family had asked for her recipe, but none of the cakes turned out. The shortening was 3/4 lb ground pork fat. But the big problem was that it was too runny.
Grandmother Hjorth used 2 cups of flour, and all the spices were by the tablespoon. The cake baked at 375 degrees in an angel food cake pan for 2 1/2 hours.
Finally, after asking some questions and digging around, Mother and I found out that Grandma was using an old mug and serving tablespoons that just happened to be the right ratio to each other.
After measuring her cup and tablespoons (just double the size of normal ones), I baked her cake with no trouble at all. It set up perfectly.
I have since inherited Her cup and spoons. 
Editor's Note: I had never heard of Pork Cake before, so I did a little Googling and found this article about a woman's first attempt at making it. All I can say is, she was brave. 😊