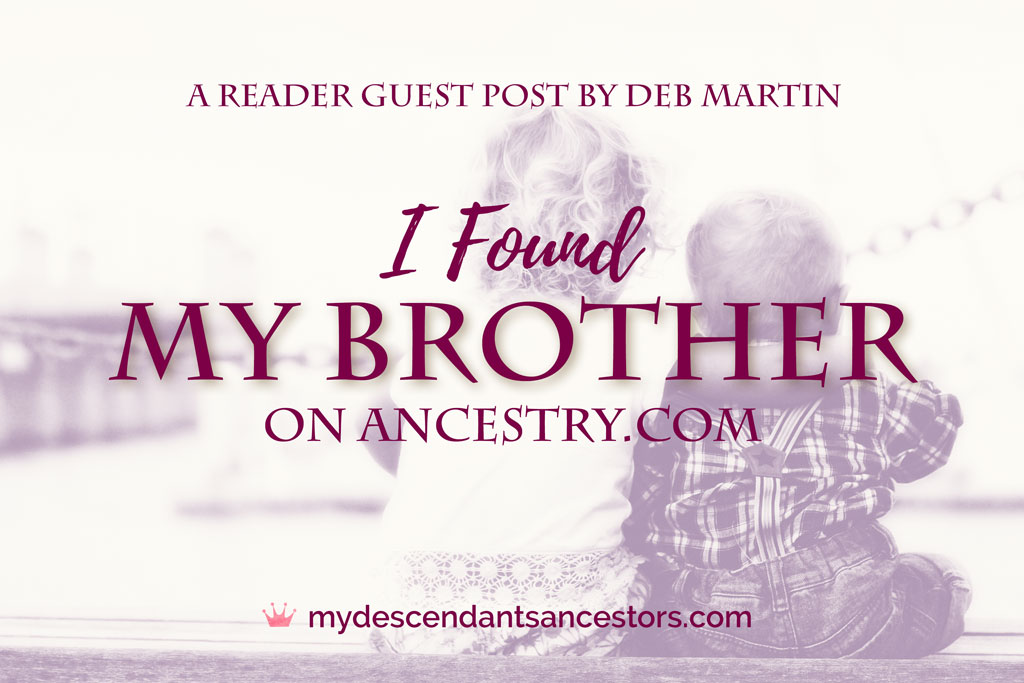 The following is a guest post from reader Deb Martin.
I Found My Brother on Ancestry.com
I'm not a blogger, but I couldn't pass up the opportunity to share my story.
I was one of the fortunate who found a brother that I had never met before on Ancestry.com.
This past spring, I noticed an old picture of my father on the tree of one of my new DNA matches. After corresponding by email we were able to make the connection that she was my niece and her father was the brother I had never met.
I come from a family of 8 siblings. We all made the trip to Savannah, Georgia, to meet and welcome our new-found brother into our family.
Editor's Note: Congratulations to Deb and her family! I hope many happy moments and memories are ahead for all of you all! 😊