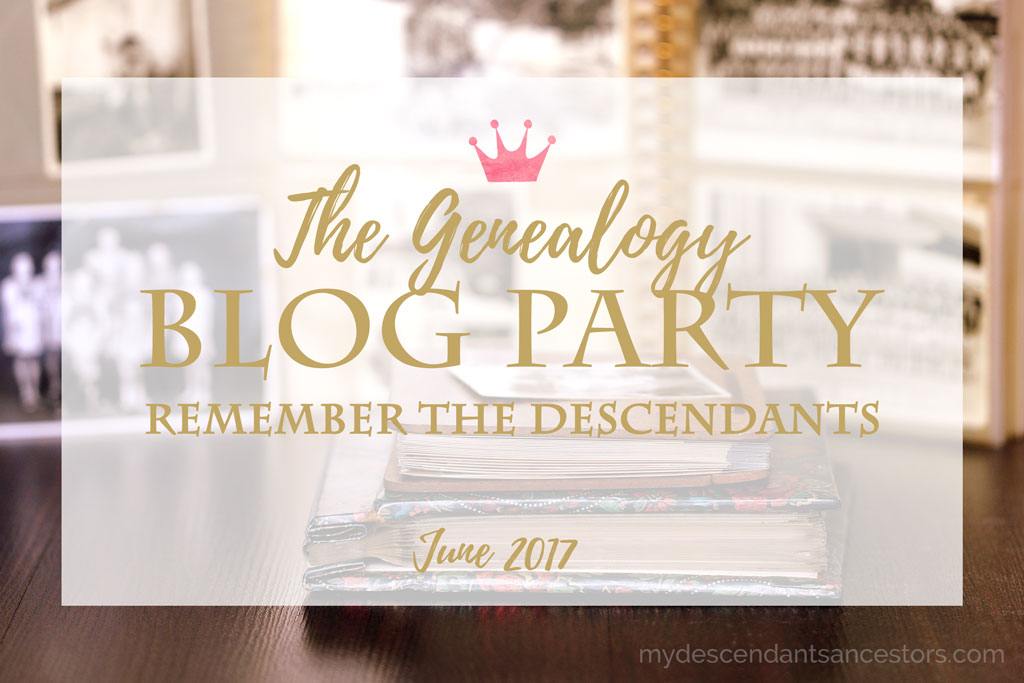 It's all about the descendants!
Whether you've been researching your family history for 3 years or 30 years, your research is precious to you. Think about how hard you've worked: the brick walls, the emails from previously-unknown cousins, the late night happy dances, What will happen to your research after you're gone?
Q: How will you preserve your family history research for YOUR descendants?
Examples include (but are not limited to):
Writing a family history book
Creating a family tree chart
Adding family photos and ephemera to a scrapbook
Saving your blog posts to print in a book
Digitizing old media (VHS tapes, reel-to-reel films, slides, prints, etc.)
If you haven't started doing any of these yet, hopefully, this will get you thinking about it!
No "direct line" descendants? Don't forget about collateral descendants, such nieces, nephews, cousins, and anyone who might come along after you're gone looking for information about your family and its history.
More Information:
What is The Genealogy Blog Party?
Read past Genealogy Blog Parties
Frequently Asked Questions (FAQs)
Grab a Badge!
Powered by
Loading InLinkz ...
---
Also published on Medium.