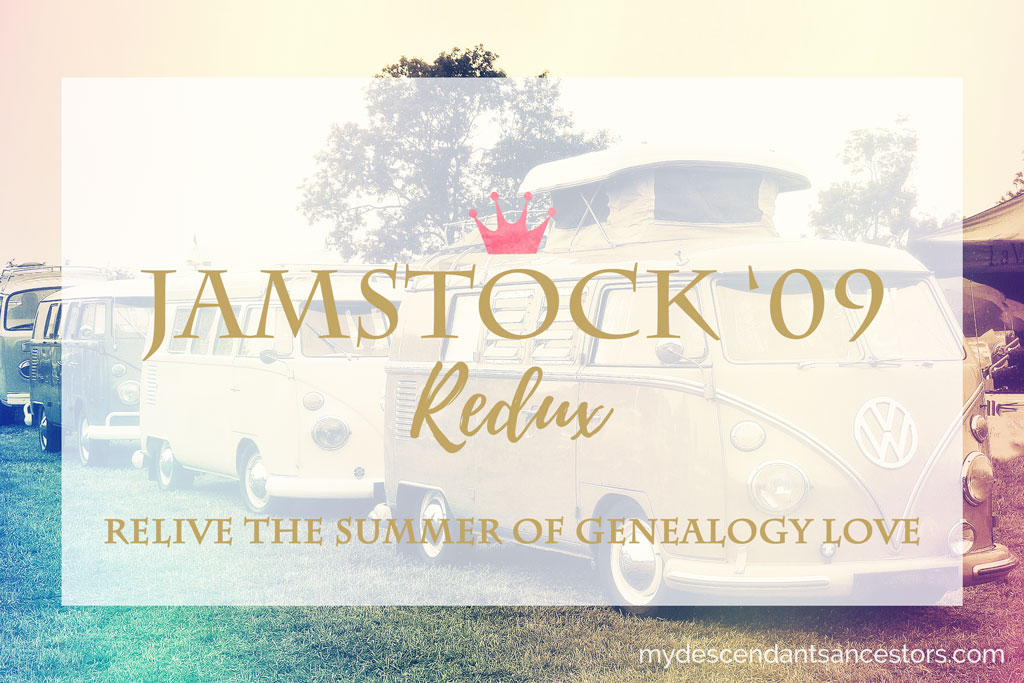 It was the Summer of Genealogy Love
2009 was the 40th anniversary of a very famous event called The Woodstock Festival. You youngsters out there won't remember this (neither do I, for that matter), but Woodstock attracted over 40,000 attendees over what was supposed to be a 3-day period, but actually wound up extending for a 4th day.
Why am I telling you this?
Because like many of you, I was not able to attend the Southern California Genealogical Society's Jamboree this weekend. And I've been feeling a bit melancholy about it. 
For those of you who have never attended, Jamboree is not only loaded with outstanding presentations and events, but it is well-known for being one of the most fun conferences. It's a great place to catch up with old friends, make lots of new friends, and generally hang out with people who get you.
Back in the Summer of '09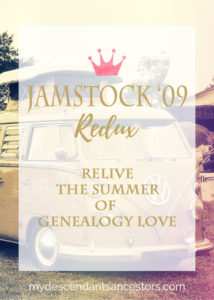 Since I was not able to attend this year, I decided to re-share a series of posts I wrote during the 2009 Jamboree. 
As I mentioned, 2009 was the 40th anniversary of Woodstock. Since everybody else who was blogging about Jamboree was doing it from a straight reporting standpoint, I decided to go in a different, slightly twisted, direction: a parody of what was actually happening, from a Woodstock-ish perspective. 
I called it "JAMSTOCK '09."
Yes, it was silly. But it was also fun. And I hope you enjoy reading it now as much as I enjoyed writing it back then. You might even see yourself in some of the pictures. Or video. Which I was finally able to recover from Blogger, so if you thought it was lost, think again. 
And yes, I know the actual "Summer of Love" was in 1967 in San Francisco, and not 1969 at Woodstock. But the Summer of Genealogy Love was in 2009 in Burbank. Because I said so, that's why.
Read the Whole Series: