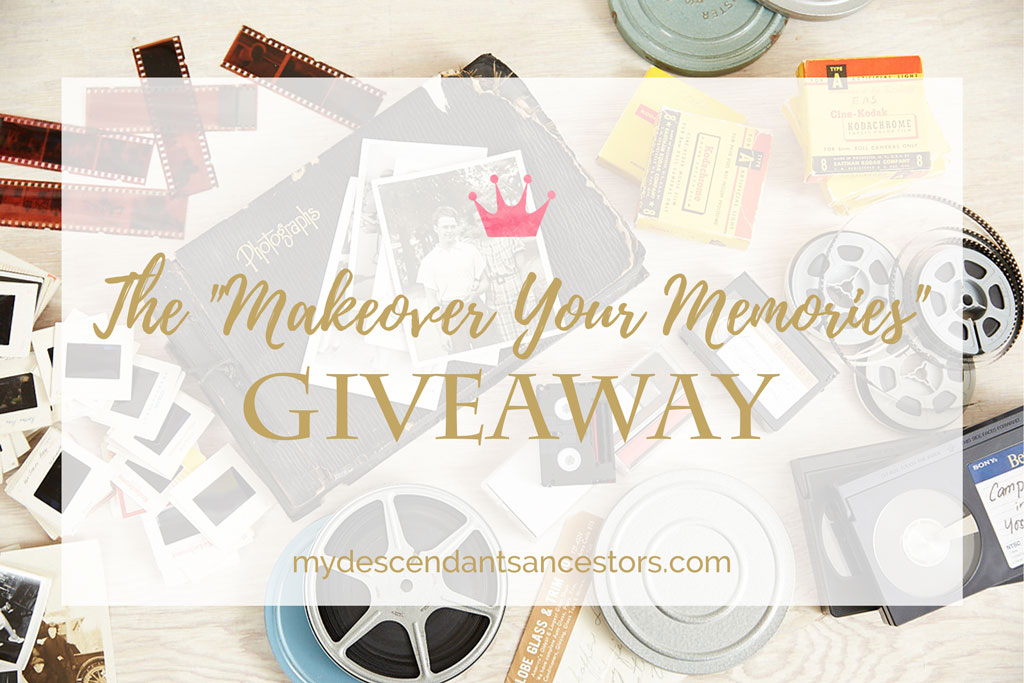 Do Your Memories Need a Makeover?
If you're like me, you probably have a closet full of VHS tapes, reel-to-reel films, slides, negatives, photo prints, scrapbooks, and other types of old media. I even have a few Zip disks in my garage, if you can believe that! 🙄
Sadly, many of these media formats are obsolete now, and my family can no longer enjoy the memories we — or our ancestors — made with them.
In some cases, time itself is destroying the media. Did you know that VHS tapes only have a life expectancy of 20-30 years? Basically, the magnetic layer responsible for recording and storing the sound and images will eventually lose its magnetic properties, a problem referred to as The Magnetic Media Crisis.
Not only is time a problem, but natural disasters can (and do) occur… fires, floods, earthquakes, hurricanes. And then there are the accidents and other "unfortunate events" like hard drive failures and home burglaries…
Most of my recent photos and videos are back up to the cloud (several clouds, actually), but I sure don't want anything to happen to the older ones.
I want my descendants to be able to enjoy them in the future.
So, how Are You Preserving
Your

Precious Family Memories?

To celebrate the launch of My Descendant's Ancestors, and to go along with this month's Genealogy Blog Party theme of preserving your precious family history for your descendants…

I am giving away a Memory Makeover Kit from Legacy Republic (a $100 value) to help YOU save your memories! 🎁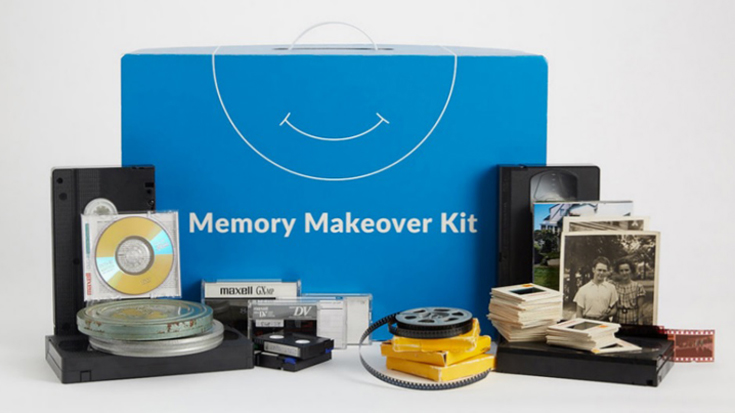 What You Will Get
A Memory Makeover Kit (click for video) containing durable packaging materials to use for sending your media items to the Legacy Republic Memory Factory for digitization. The Shoebox Kit will hold 4 items of your choice which could be any combination of the following: one 4″ or 5″ reel-to-reel film or two 3″ reel-to-reel films; one videotape or miniDVD; or 50 each of slides, photo prints, or negatives.
A DVD of your digitized media.
A FREE Family Legacy online account where you can securely view and share your digitized memories, anytime, anywhere, on your computer or on your iOS or Android mobile device. Easily add video clips directly to your FamilySearch family tree, or create beautiful family keepsakes for yourself or to give as gifts directly from your account. (Keepsakes are not included in this giveaway. Additional charges apply.)
Your DVD and your original media will be returned to you, safe and sound, approximately 4 weeks after sending in your kit.
🔅 NOTE: The safety and security of your cherished family memories are of the utmost importance. Click here for a video tour of the Legacy Republic Memory Factory.
About Legacy Republic
Legacy Republic offers premium digitization services and products, making it possible for you to enjoy your irreplaceable memories stored on old media. Powered by YesVideo, Inc., the largest and most trusted home movie digitization company in the world, Legacy Republic puts the same love and attention into their services as you put into making your memories.
I first learned about Legacy Republic while at RootsTech in 2016, when their one-of-a-kind Studio technology for the digitization of scrapbooks took 2nd place in the Innovator Showdown. After spending a bit of time chatting with company representatives, I was impressed with their products, as well as their business model, and I decided to become one of their independent consultants.
Makeover Your Memories Official Rules (abridged):
No purchase is necessary to enter or win.
The My Descendant's Ancestors "Makeover Your Memories" Giveaway begins on 21 June 2017 at 9:00 a.m. PDT, and ends on 29 June 2017 at 12:00 a.m. PDT. No exceptions.
This giveaway is open to legal residents of the United States who are at least 18 years of age (I apologize for having to include the residency restriction. Future giveaways will be open to all).
Enter online by using the official entry form (above).
One (1) winner will be selected in a random drawing from among all eligible entries received throughout the promotion period and will receive a Memory Makeover Kit (Shoebox size; approximate retail value or "ARV": $100).
The winner will be notified by email at the email address provided in the entry Information within 3 days following the random drawing. Winner must respond within 7 days of notification.
Click here for the complete list of Terms & Conditions.
Good luck to all! 🙂

---
Also published on Medium.