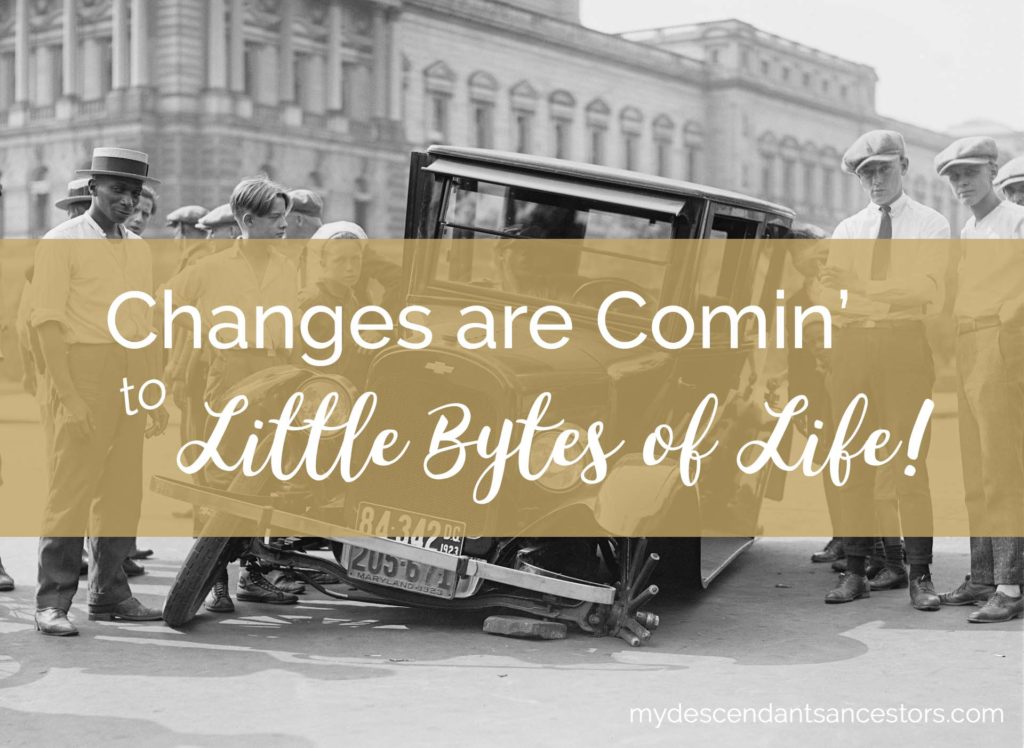 Hey, Hi There!
Hello, friends! It's been real quiet here at Little Bytes of Life.
But actually, what you don't know is that I've been very busy behind the scenes redesigning, moving, updating, etc. You can't see any of that yet, so I'm sure that everything just looks like a big mess. Which it kind of is.
There's a very simple explanation for why this blog is a mess: I broke it. Not on purpose, of course. It just sort of… happened.
On the bright side, I am basically an expert at fixing broken WordPress blogs by now. I am not kidding. 😕
Ch-ch-changes
So, as I enter my 10th year of blogging, I have decided to make some changes.
For starters, I am changing the name of my blog (Yay, finally!). Why? Because I have never liked the name "Little Bytes of Life." Seriously, I cringe every time I hear it. I'm cringing right now just thinking about it. And no, I am not going to tell you what the new name is until I officially launch the site in a couple of weeks, but I'm pretty sure that you are astute enough to figure it out on your own. Just shhhh, don't tell anyone yet, ok?
Next, I am bringing the Genealogy Blog Party back (apologies if you thought I was bringing sexy back). That's right, the GBP will be back in June with all new goofy thoughtful and relevant themes, and I hope you will join in the fun! 😀
Finally, I have been begging bribing asking nicely for my descendant to write some stories about her ancestors and/or genealogy in general, so there may be "kid perspective" here at some point. No guarantees though, because she is fighting it tooth and nail. I just wanted to mention that there is an extremely remote possibility that she will cooperate at some vague point in the future if the incentive is right. Probably not. But maybe.
The focus of my blog will, of course, still be genealogy, as well as the tech and blogging stuff that I love. Plus, some REALLY AMAZING "found" family treasures have come across my path, and I'll be sharing those in hopes of reuniting them with families who will appreciate them.
Get ready to party: The #Genealogy Blog Party will be back in June!
Click To Tweet
If It Ain't Broke…
Ok, so now it's time to address the elephant in the room. And by "elephant" I mean the ugly, red "Not secure" notice in your browser's address bar. Go ahead and look. Yuck, right?
UPDATE: Apparently not everyone is seeing this error – yay! But if you are, try clearing your cache, which solved the problem for me. If that doesn't work… read on.
Let me assure you that your information is secure. Or, at least, it is no less secure than it was before that stupid notice went up.
Grandpa always said, "If it ain't broke, don't fix it." But I just can't help myself.
➡ If you don't like boring tech stuff, skip this part.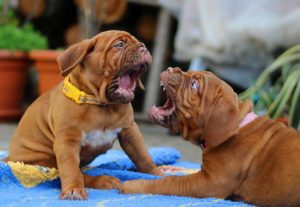 So, here's what happened. For a variety of reasons (not the least of which is improved SEO rankings), I decided to install the shared SSL certificate that Bluehost now offers for free to WordPress users. "Cool!" I thought. "Another layer of security is always a good thing, right?" 
Yes, it is. Unless you've got two different domains duking it out for Ultimate Supremacy of your server.
See, I had already added the free SSL certificate to about 5 of my other WordPress sites, and everything went smoothly. So really, why shouldn't this one go smoothly, too, right?
Then came The Eerie Quiet.
Apparently, you cannot have 2 domains pointing at the same thing AND a properly functioning SSL certificate. Who knew (not tech support, unfortunately)? But hey, no problem. I've already got a 301 redirect, so I'll just unassign the parked domain, and all will be right with the world.
And it was! Everything was glorious… until a few hours later when I noticed that my email had gone strangely quiet. Because OOPS, when you unassign a domain, all of the email that should go to that domain now goes into the black hole of cyberspace. Mmmhmm. 🙁
Thanks for the warning, Captain Obvious.
➡ Come back now if you skipped the boring tech stuff.
So, long story slightly less long: until I get my email forwarded and remove the parked domain you will continue to see that ugly message in the address bar. Please just ignore it. Thanks!
It's All Good
Last, but not least, I want to thank everyone who emailed, called, or poked me on social media over the last few months. I went radio silent for a while because I needed some time and space to process a few things that were happening in my personal life. I won't get into any of that here, but I did want to say thank you.
In the immortal words of The Beatles, "I get by with a little help from my friends." <3