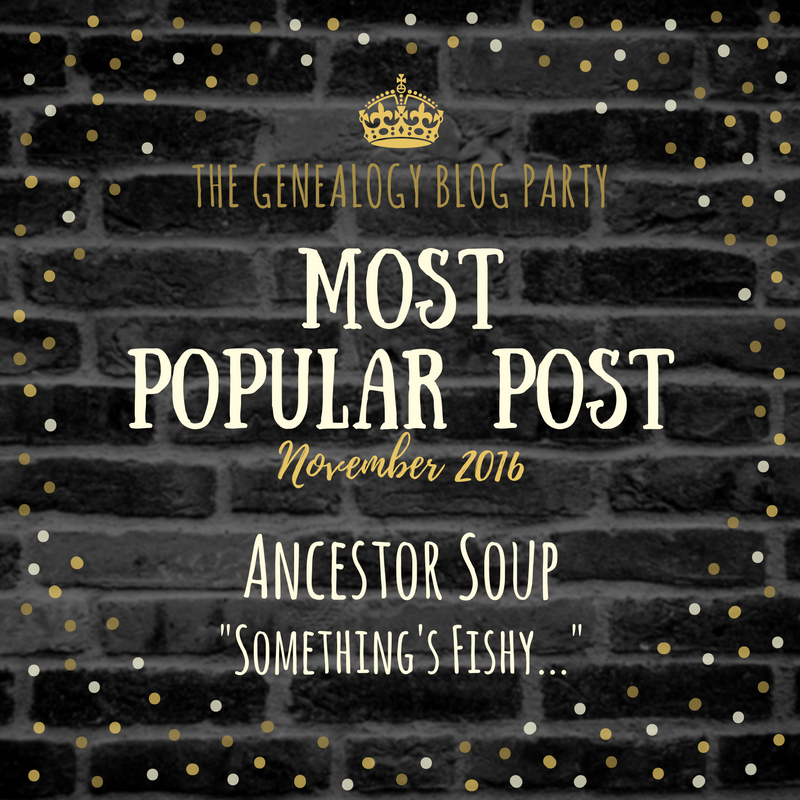 November's Most Popular Post
The votes are in for the November Genealogy Blog Party, and I am happy to report that the top vote-getter was "Something's Fishy…" by Karen of Ancestor Soup. 
Karen tells the sweet story of how her grandma served a traditional Norwegian dish one Christmas Eve and her family's reluctance to try it. I'm not sure I would have been as brave as Karen, had I been in her shoes!
Be sure to visit Karen's blog and the other blogs in the November Genealogy Blog Party for some wonderful stories of family traditions!
Many thanks to everyone who wrote a post for this round and to all who voted!
Elizabeth O'Neal is a genealogist, freelance writer, educator, and web developer. An avid genealogist for three decades, Elizabeth writes the blog "My Descendant's Ancestors" (formerly "Little Bytes of Life"), where she shares family stories, technology and methodology tips, and hosts the monthly "Genealogy Blog Party." When not hunting for ancestors, she enjoys testing new software and social media platforms to find innovative ways to re-purpose them for genealogy.
Latest posts by Elizabeth O'Neal (see all)
(Visited 1 times, 1 visits today)