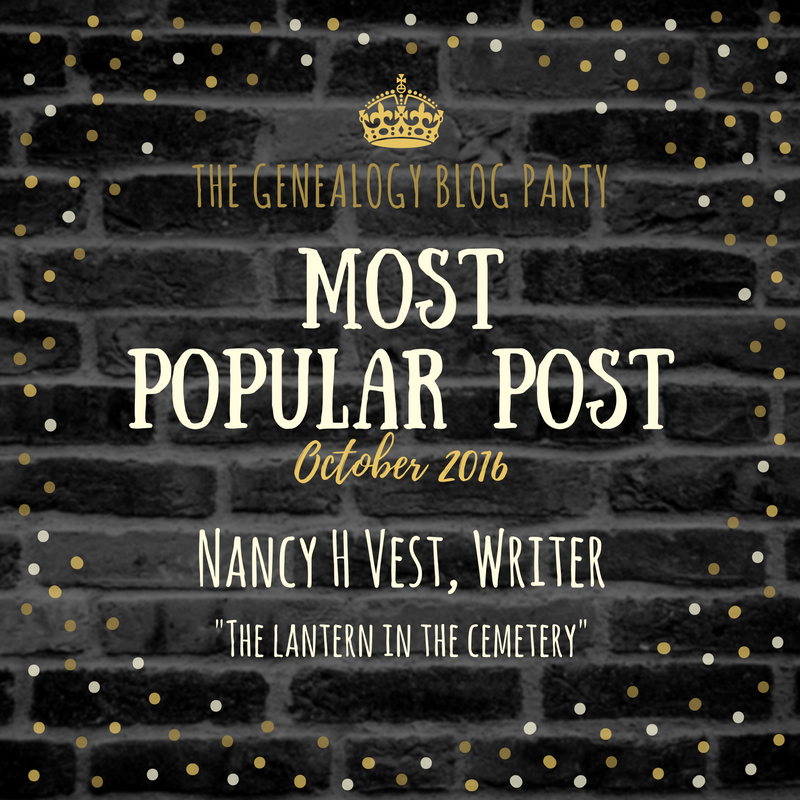 October's Most Popular Post
The votes are in for the October Genealogy Blog Party, and I am pleased to report that the top vote-getter this time was "The Lantern in the Cemetery" by Nancy H. Vest. 
Nancy tells the strange story of a mysterious light in the cemetery, and how it scared the local dogs and sent them running. Oddly enough, nobody was ever seen to be carrying the lantern. Spooky!  😯 
Be sure to visit Nancy's blog and the other blogs in the October Genealogy Blog Party for some strange and wonderful genealogy stories!
Many thanks to everyone who wrote a post for this round and to all who voted!