one.
"Fact-Checking Family Folklore With DNA Tests," by Cameron McWhirter for The Wall Street Journal:
I am descended, at least partially, from liars.

I recently learned this fact by delving into the expanding world of internet genealogical research. Advances in the size and scope of vast digital databases, as well as the low cost of DNA testing, have made it easier than ever to learn about one's family tree, and whether everything you've heard at family gatherings all your life is true.
two.
"Nine Places Where You Can Still See Wheel Tracks from the Oregon Trail," by Jennifer Billock for SMITHSONIAN.COM: 
Any child of the 1980s is familiar with the basic skeleton of the Oregon Trail, from the celebrations warranted by a sight of Chimney Rock to the dangers of running a team of oxen at a grueling pace with meager rations. But even devoted players of the classic computer game, which turned 45 this year, may not know that relics of the trail itself are still carved into the landscapes of the United States.
three.
"Why Women Pretended to Be Creepy Rocks and Trees in NYC Parks During WWI," by Lauren Young for Atlas Obscura:
Imagine taking a quiet stroll through the expansive wilderness of Van Cortlandt Park in Bronx, New York. You're surrounded by a forest of oak trees, stony ridges, and a tranquil lake—completely isolated and alone in nature. But in 1918, visitors to the 1,146-acre park were unaware that they were in the company of a group of women hiding among the rocks, trees, and grass.
four.
"New York Public Library Digitizes 137 Years of New York City Directories," by Philip Sutton for New York Public Library Blog:
New York Public Library is digitizing its collection of New York City Directories, 1786 through 1922/3, serving them free through the NYPL Digital Collections portal. The first batch—1849/50 through 1923—have already been scanned, and the 1786–1848/9 directories are right now being scanned. The whole collection will be going online over the coming months.
five.
"Bigger Museum Will Give Lady Liberty's Crowds More to Do Than Snap Selfies," by James Barron for The New York Times:
It is time for a backyard construction project on an island with a resident population of one and a transient population of 4.3 million.
six.
October is Family History Month. Join the fun on Instagram with @genealogyphoto by posting a genealogy-related photo each day. 🙂
seven.
"c. 1906-1911- Ellis Island immigrants, in color," by Alex Q. Arbuckle for Mashable:
These photographs show a tiny handful of the more than 12 million immigrants who entered the United States through the immigration station at New York's Ellis Island between 1892 and 1954. The men and women portrayed are wearing their finest clothes, often their national dress, brought with them from their homeland to America.
eight.
"Out of the ashes – An Irishman's Diary on the Irish Genealogical Research Society," by Steven Smyrl for The Irish Times:
When the dust had settled over the ruins of Sackville Street at the end of Easter Week 1916, down at the Four Courts, the deputy keeper of the records, MJ McEnery, found that despite the building being occupied and its contents disturbed, the Public Record Office of Ireland had escaped virtually unscathed.
 nine.
"Remember your Roots: Kids and family history," by Joyce Russell for NWI.COM:
You are never too young or too old to learn about your family's history.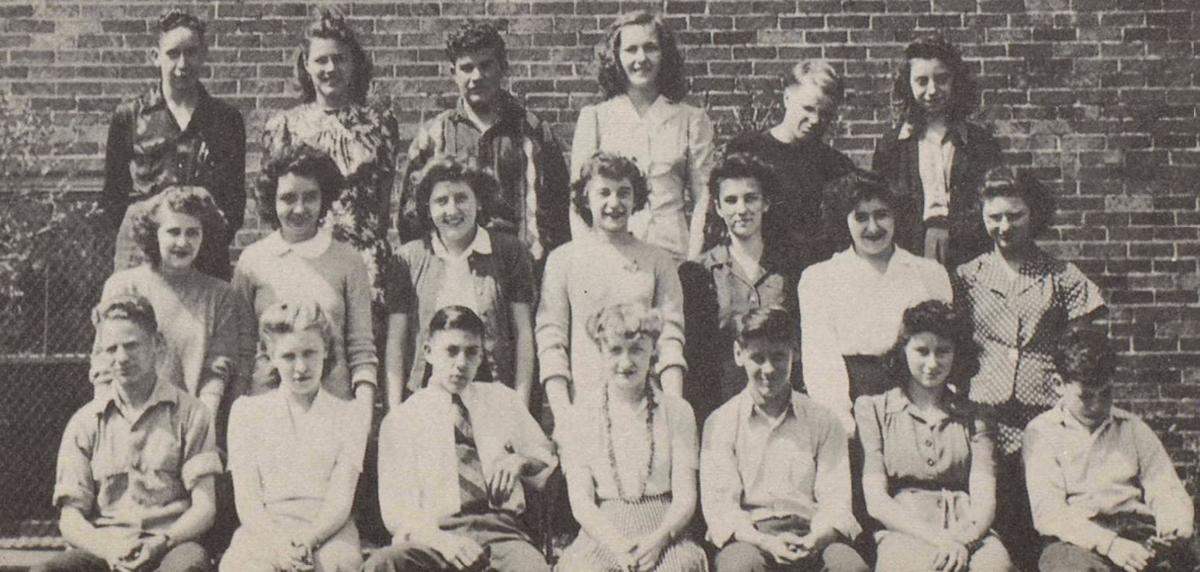 ten.
"How an amateur genealogist solved a 48-year-old 'Jane Doe' case," by Brenda Gazzar Los Angeles Daily News. Kudos to my friend Rita Hood for cracking this case!
The petite woman with bleached blond hair was found slumped over a picnic table near Mount Hollywood Drive inside Los Angeles' scenic Griffith Park.