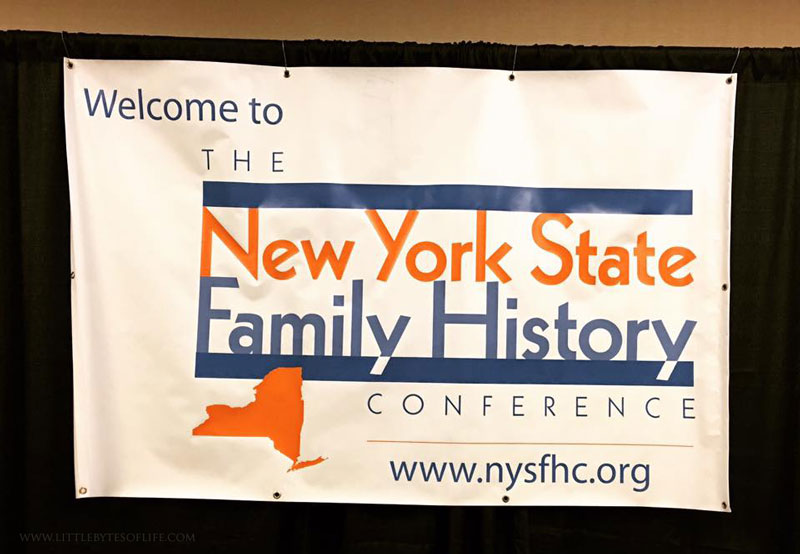 This weekend, I am here at the New York State Family History Conference in Syracuse, New York.
If you are here too, please stop by and visit me at the Evidentia booth! 🙂
Elizabeth O'Neal is a genealogist, freelance writer, educator, and web developer. An avid genealogist for three decades, Elizabeth writes the blog "My Descendant's Ancestors" (formerly "Little Bytes of Life"), where she shares family stories, technology and methodology tips, and hosts the monthly "Genealogy Blog Party." When not hunting for ancestors, she enjoys testing new software and social media platforms to find innovative ways to re-purpose them for genealogy.
Latest posts by Elizabeth O'Neal (see all)
(Visited 1 times, 1 visits today)