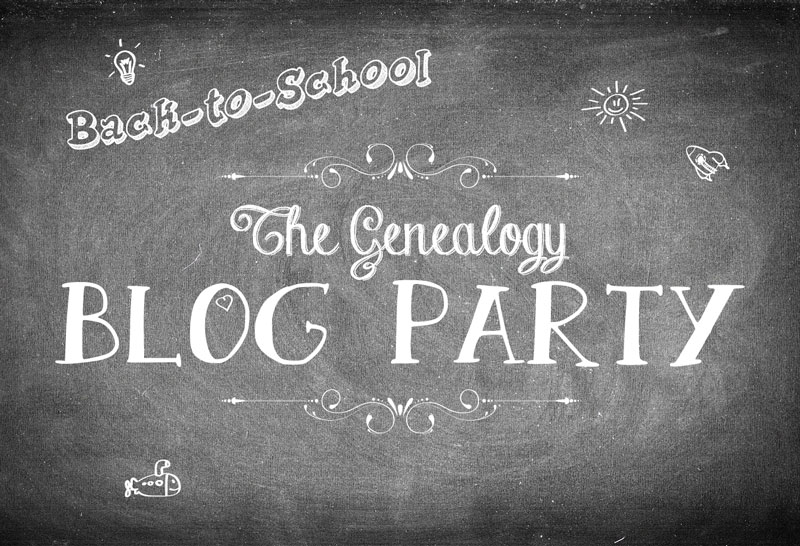 It's Back to School time at the Genealogy Blog Party
[spacer height="10px"]
Loading InLinkz ...
Want to participate, but you don't have a blog? Send me your story, and I will share it as a guest post. And remember, you don't have to reinvent the wheel to participate.
More Information:
Read past Genealogy Blog Parties
Frequently Asked Questions (FAQs)
Grab a Badge!
Party Etiquette (a.k.a. The Rules):
Bring a Friend – Notify your followers of the Genealogy Blog Party by using Twitter, Facebook, Pinterest, or whatever types of social media you use. Social media buttons are located just to your left, for your convenience.
Visit and comment on at least

3 other links

in the party (more is better, of course). Why? Because parties are social events, and we can't be social without talking to each other!
Follow me on social media, if you haven't already. Links are in the footer.
Subscribe to the Little Bytes of Life Newsletter. Newsletter subscribers receive advance notice of Genealogy Blog Party themes and other information. 🙂