one.
"Mormon Genealogy Event Recruits Thousands to Save the World's Records," by Heather Hemingway for Chron. Even if you missed the weekend's Worldwide Indexing Event, it's never too late to get involved with this awesome project:
For those working on family history, nothing is more frustrating than getting stuck on an ancestral line due to little or no historical information. FamilySearch, however, can help. From July 15 to 17, FamilySearch hosted a worldwide indexing event with more than 100,000 volunteers. These volunteers helped make old records available in FamilySearch's database.
two.
"'Ice Age: Collision Course' wants you to find your pets' animal ancestry," by Mark Pacis for NERD REACTOR. This was a fun diversion that made me laugh out loud. Although I'm more than a little disturbed that my dog is 30% Sid:
We've all wondered at one point where our family has come from. Websites like ancestry.com have given us the opportunity to trace our genealogy through several generations. However, have you ever wondered what your pet's genealogy would be like? Wonder no more.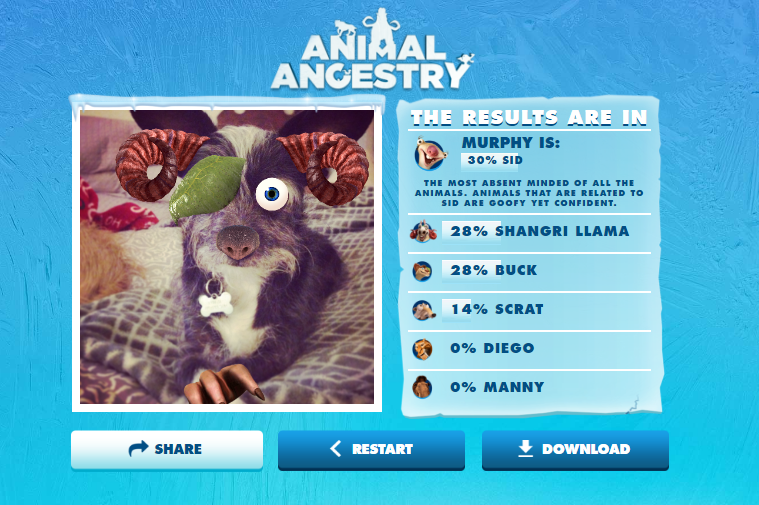 three.
"Something very old: Bride wears 200-year-old family veil on wedding day," by Eleanor Lees for BT.com:
38-year-old Emma Marsh didn't know about the veil, believed to have been worn by six generations of family, until her mother showed it to her after her engagement.
four.
"Man who went on a quest for his family history discovers 220-year-old Bible. Here's what was inside," by Billy Hallowell for Deseret News:
A man who went on a personal quest to learn more about his family heritage recently discovered that a centuries-old Bible that belonged to his great-great-great-great-great-grandfather is still in existence.
five.
"Family whose ancestors travelled the Underground Railroad reunites in Toronto," from Metronews.com:
One hundred and sixty-four years ago, William Henson Holland left his family behind in Maryland and risked his life to travel the Underground Railroad to Canada. His brother Thomas John wasn't far behind.
six.
seven.
"Into the fold: The mother who taught her daughter how to hand sew kilts," by Victoria Pease for STV News. While I'll admit that I'm having serious Outlander withdrawals, this is still a sweet story:
Beverley Scarlett has been making kilts by hand for the past 15 years, and when her daughter asked to learn how to create the traditional Scottish garments, the 64-year-old not only agreed, but helped to set up a national qualification in the skill.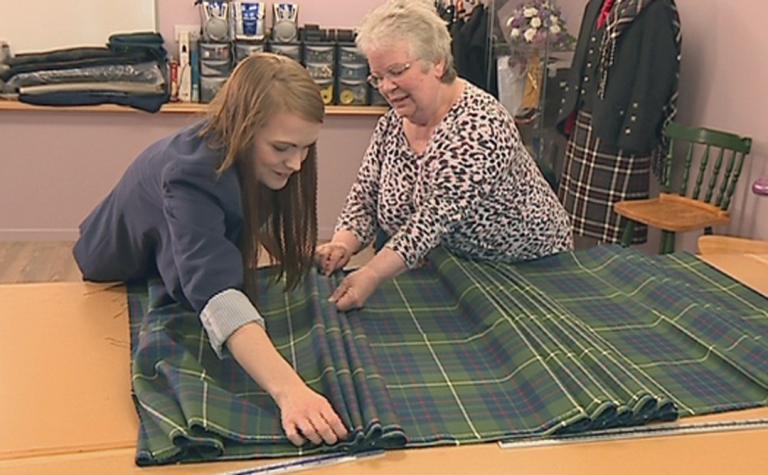 eight.
"Faces of the men who won America's independence: Amazing early photos of heroes of the Revolutionary War in their old age," from DailyMail.com. None of my ancestors, but stunning nonetheless:
These stunning images are early photographs of some of the men who bravely fought for their country in the Revolutionary War some 237 years ago.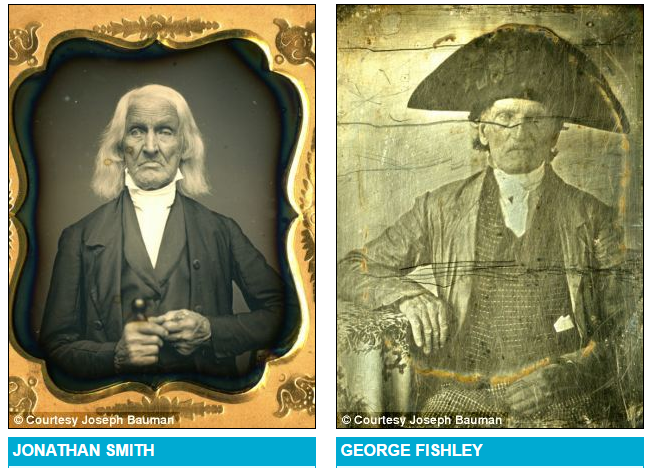 nine.
Fashionable 2,000-Year-Old Roman Shoe Found in a Well. Italians got nothing on the Romans. https://t.co/eaIVa5IjRz pic.twitter.com/4Tnqd889xN

— Open Culture (@openculture) July 16, 2016
ten.
"Art and archives: Old image plates find new life and purpose at Catapult Creative House," by Lindsay Jones for Southeast Missourian:
About a month ago, some facilities management personnel at Southeast Missouri State University were going through a storage area and made a discovery that would become an intriguing project for Terry Davis.