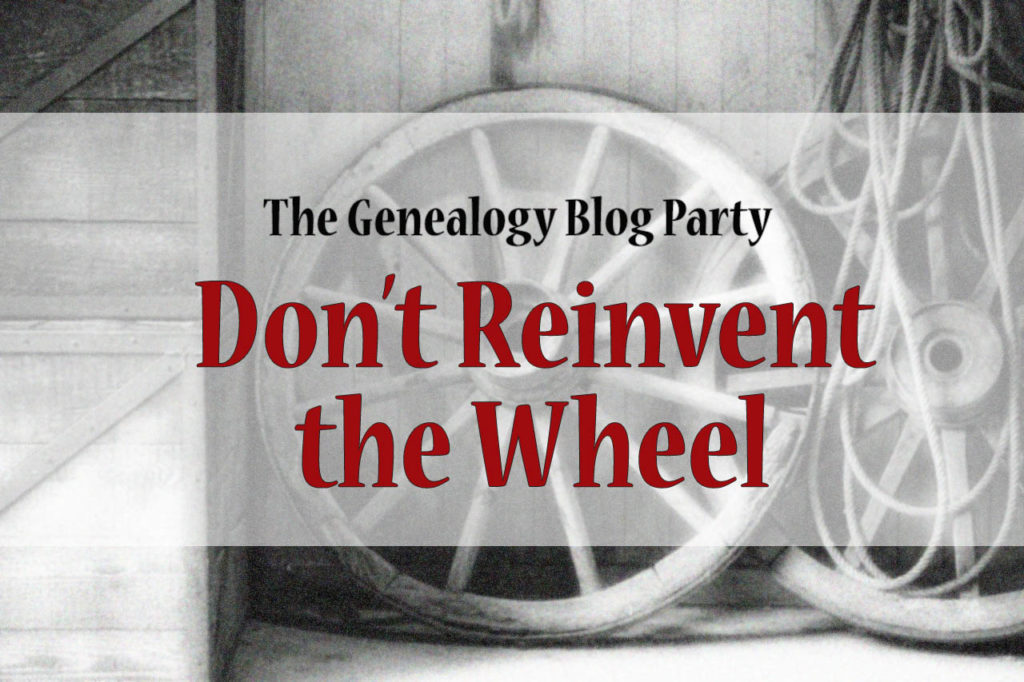 The June Genealogy Blog Party is in full swing, and our first guests have already arrived! I hope you will pop over to their blogs for a visit and leave a comment.
A few days ago, I was asked if it's ok to link a post that you wrote before the GBP theme was announced.
My answer: Yes! You don't need to reinvent the wheel in order to participate. If you've already written a post about a "strong" ancestor, please feel free to link it. Or even to re-purpose an older post, if you've discovered some new information since you wrote it. The GBP is not meant to be a homework assignment, but rather a place of community where you can share your genealogy writing and get feedback from others.
I also wanted to point out that I've added a new Genealogy Blog Party section to my website. You can find it in the top and bottom menus, or by clicking the GBP badge on the homepage. This new section includes a shortcut for adding your posts, links to the current and past Blog Parties, as well as a page of Frequently Asked Questions (FAQs). Hopefully these links will make the GBP easier to navigate going forward!
Finally – and I really hate to admit this, but – I broke the Genealogy Blog Party badge. Boo. But then I fixed it! Yay! So if you've noticed that your Blog Party badge has gone bye-bye, you can get the updated code here. And I'm sorry. I'll try not to break it again.
Party on, Wayne! 😀