one.
"Three Siblings Abandoned As Newborns By Same Mom At Separate Times Meet For First Time," by Marc Dorian, Lauren Putrino, and Alexa Valiente for ABC NEWS (if you missed the 20/20 episode on Friday, May 6, here's the story):
It was early morning in 1981, when a young woman in Lawndale, California, called police to report discovering a baby in a paper grocery bag next to a dumpster in a nearby alley.
two.
"A suitcase full of secrets found in Amsterdam's Jewish quarter after 70 years," from DutchNews.nl:
Cities are shaped by their past: it courses through them like blood, unseen but vital. Charlaine Scholten's boyfriend told her about the suitcase in his attic shortly after they started dating last February. It was a hard brown leather case, weighing about 30 kilos, familiar from those black-and-white photographs where cases are piled high on the quayside behind families waiting to board passenger steamers for a new life across the ocean. When Charlaine sprung open the brass clasps, it began a year-long quest spanning three continents and 70 years of history.
three.
"Canadians Are Completely Nerding Out On The Long-Form Census," by Craig Silverman for BuzzFeedNews:
The long-form census is back in Canada for the first time in a decade and 👏 people 👏 are 👏 pumped to fill out a detailed government form. Statistics!.
Census! Census! Gonna fill out the census! Everybody's looking forward to statistics! #Census2016

— tina (@teanahk) May 3, 2016
four.
"22 photos which prove that your genes are amazing," from Bright Side:
Genetic inheritance is an amazing thing. Sometimes, when you look at different members of one family, it seems as if nature is being downright lazy; you could say that all it's doing is using the 'copy & paste' function!
five.
"The Hidden Messages of Colonial Handwriting," by Cara Giaimo for Atlas Obscura:
Imagine a world in which the font you use is chosen for you, based entirely on your demographic affiliations. All doctors write in Garamond, while designers are mandated Futura Bold. Middle-aged men get Arial; women, Helvetica. Goofy aunts must use Comic Sans.
six.
Picasso's self-portrait at ages 18, 25, and 90. pic.twitter.com/bJM3UZgKTv

— Historical Pics (@HistoricalPics) May 5, 2016
seven.
"How Women Mapped the Upheaval of 19th Century America," by Laura Bliss for CityLab:
In the explosive 19th century, women produced maps (entire atlases, actually) that attempted to make sense of America's relatively new nationhood, its boundaries and beliefs, and who belonged there. In the maps presented here, women cartographers conveyed both facts and fictions about a country in upheaval, and developed new visual techniques in the process.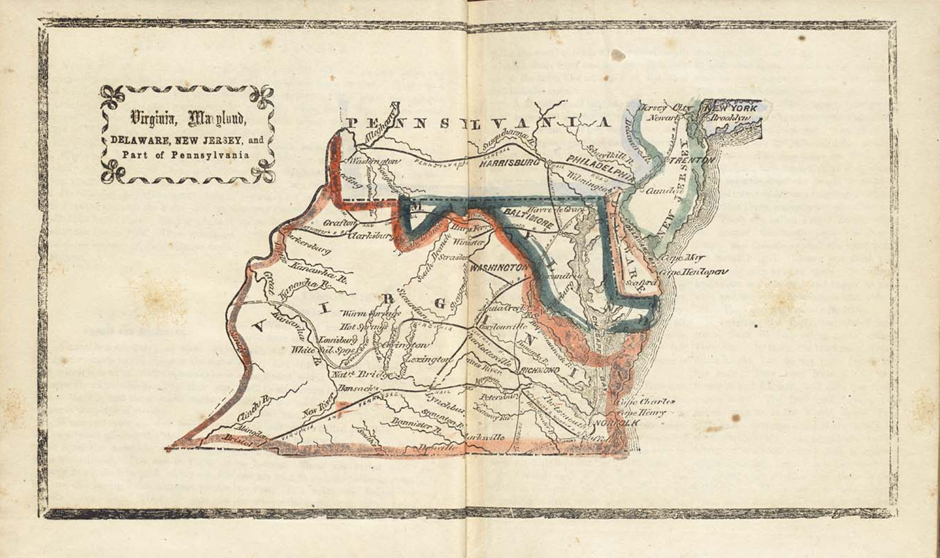 eight.
"4,000 people break Guinness World Record for largest human DNA helix," by WORLD ENTERTAINMENT NEWS NETWORK for KUTV.com:
On Saturday, April 23, at the South Beach in Varna, Bulgaria, 4,000 people managed to break the Guinness World Record for the largest human DNA helix.
nine.
"Database of Holocaust victims reaches 1 million names," from The Times of Israel:
The US Holocaust Memorial Museum and Ancestry.com announced Friday that records of one million people persecuted by the Nazis are now available to be searched.
ten.
"The REAL da Vinci code: DNA from the Italian master's paintings will being used to reconstruct his face and trace his relatives," by Colin Fernandez for THE DAILY MAIL:
While the face of the Mona Lisa is famous the world over, the face of its painter Leonardo da Vinci is a mystery.

 

But that all could change as a group of scientists are attempting to trace the artist and inventor's DNA.

 

Researchers hope they will be able to reconstruct the face from genetic materials – such as hairs within a painting – while bones could allow researchers to reconstruct the face of the Italian polymath.