one.
"Adopted Woman Searches 15 Years for Birth Mom, Only to Discover They're Coworkers," by Marlisse Cepeda for Woman's Day:
Jenny Thomas, of Rochester, NY, has known she was adopted for the past 36 years. Thomas, 40, has been intently searching for her mother for 15 of those years, but never managed to find her.
two.
"Handy Chart Helps You Understand the Elements of Typography," by Margaret Rhodes for WIRED:
TYPOGRAPHY IS COMPLICATED. Letters are easy enough—we learn the alphabet as children and then cease to consciously notice them as time goes on—but typography, the art of crafting the written language, is a tricky business. Typographers create fonts in type design software, where letters are mapped with a series of coordinates. By tweaking each vector a millimeter here, and a hair there, designers can create the kind of expressiveness that differentiates Baskerville from, say, Courier. Both are serif typefaces, but they feel extraordinarily different.
three.
"DNA hunters has opened Viking grave in Normandie," by Tor Ingar Oesterud for Norway Today:
Norwegian researchers have finally got to open the tomb of the Viking leader Rollo's descendants. They will find out whether Rollo was the same Rollo as Rollo from Møre. In that case the British royal family originaed from Norway.

 
A Norwegian-led delegation was in Normandy on Monday and opened the sarcophagus of two of Rollo's descendants. The aim is to put an end to a centuries-long debate: Was Rollo Danish or Norwegian?
four.
"The female Artful Dodgers: A fascinating genealogy show unearths the story of gang of girl pickpockets – and how a descendant turned out to be an eminent judge," by Jenny Johnston for The Daily Mail:
Can there ever be a good moment to discover that your respectable family actually hails from the slums of east London and was once up to its neck in criminality? Spare a thought for Madeleine Ogilvie, who took the phone call alerting her to her startling family past while in the middle of an election campaign. The Tasmanian lawyer and MP says she laughed down the phone at the voice bringing her the news from the other side of the world. 'There was this plummy voice, someone from the BBC talking about my ancestors being female Fagins and running criminal gangs. I thought it was a hoax.'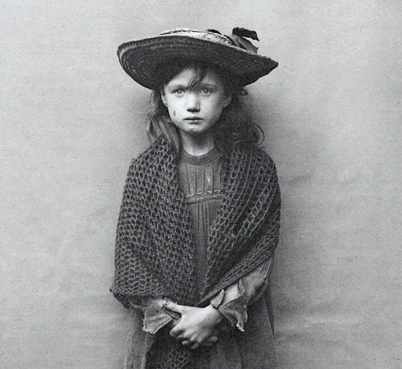 five.
"Governor signs bill unsealing Indiana adoption records," from WSBT.com:
Indiana adoptees born between 1941 and 1994 might be able to access their birth records with a change being made to state law.

Gov. Mike Pence on Friday signed a bill that will open those adoption records beginning in July 2018 unless the biological parents file a non-disclosure form with the Indiana State Department of Health.
six.
seven.
"How Female Computers Mapped the Universe and Brought America to the Moon," by Natalie Zarrelli for Atlas Obscura:
At Harvard Observatory in the late 1800s, the hum of over a dozen computers buzzed from the busy astronomy calculation room. Devising complex calculations to map the stars, the computers worked in skirts and corsets, gripping their pencils at thick wooden desks. If you haven't guessed, these computers were not the sort we think of today, but were teams of people using arithmetic to transform raw observational data into a useable form.
eight.
"The real reason why wedding ring is on the fourth finger," from Sizzlingfeed:
Just a few miles outside of New York City, there is a sprawling, 57-room mansion. Sitting on 6 acres, it comes equipped with a bowling alley, indoor tennis court, two bars, and a library. It has opulent interiors, with spiral staircases and chandeliers. It is also entirely abandoned.
nine.
"20 Years of Cyndi's List: A major milestone celebrating 20 years of service" (Congratulations Cyndi Ingle!)
Cyndi's List (http://www.CyndisList.com) was launched 20 years ago on March 4, 1996. What started out as a side-page in a personal genealogy web site has become one of the top genealogy resources online. The original site started on one web page with 1,025 links. By the end of that first year the site was sorted onto individual pages with more than 9,600 links in more than 50 categories. Just after its one-year anniversary the site had grown to 17,300 links in more than 60 categories on 195+ separate web pages. The site has continued to grow exponentially with the popularity of genealogy and the Internet. Today there are more than 330,000 links in 207 categories that point to an endless supply of related genealogy links online.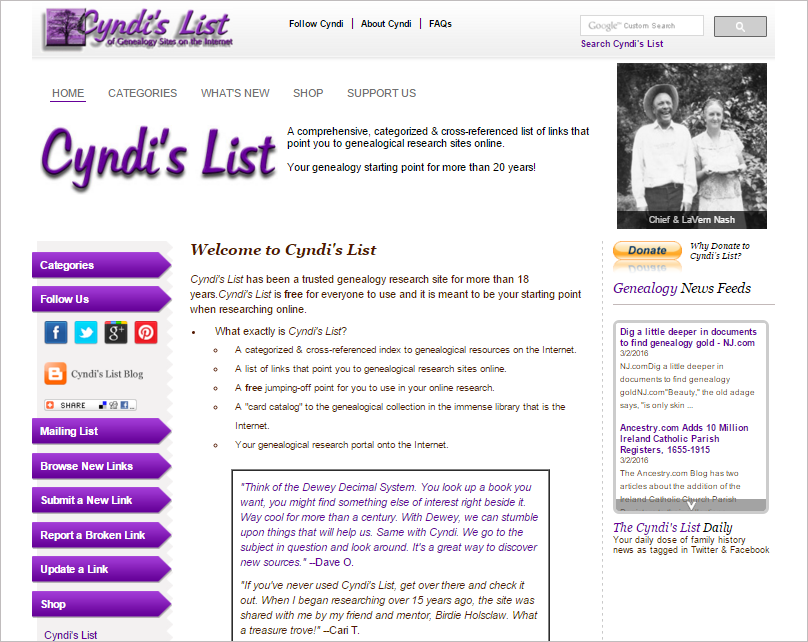 ten.
"Titanic II- An exact replica of the iconic liner, only bigger, to set sail in 2018," from The Vintage News:
R.M.S Titanic was not the first nor the only liner that had a rather unfortunate destiny and found a home at the depths of an ocean, but sure is the most popular wreck that history has recorded.  The unsinkable ship of dreams is the world's most romanticized wreck, its tale has captivated the world since it struck an iceberg in the Atlantic 104 years ago.

The concept of building an exact replica of the iconic liner has been on and off for years, especially after James Cameron's blockbuster in 1997.

However, among those who remain still fascinated by the ill-fated ship is the Australian  bilioner [sic] and mining tycoon Clive Palmer who announced  recently the exact replica of Titanic entitled Titanic II  to set  sail in 2018.