one.
"100 WONDERS: THE MERRY CEMETERY," by Dylan Thuras for Atlas Obscura:
two.
"How a Train Ticket from 1856 Solved My Family's Greatest Mystery," by Julie Park Tracey at Woman's Day:
It was in 1990 that I began tracing my family tree, with my dad. We went through old photos from the attic, yellowed slips of newspaper with obituaries and birth notices, business cards and scrap albums, all in an effort to draw out our genealogy as far as we could. Almost everything was traceable, but we did encounter one missing piece, one family mystery that we simply couldn't solve.
three.
"I had my DNA tested by AncestryDNA — and it changed everything I thought I knew about my family tree," by Sarah Kimmorley for Business Insider Australia:
Since having my DNA tested by AncestryDNA I can tell you I am in fact just 4% away from being a "typical native" Great Brit, and I have traces of Eastern European, Scandinavian, Western European, Russian, Italian, and Iberian running through my veins.

This was a startling discovery at first, but after some reflection, it's probably not a dissimilar story from one that many other Australians would experience.
four.
"Visual History of the Old State House" (give it a few seconds to load):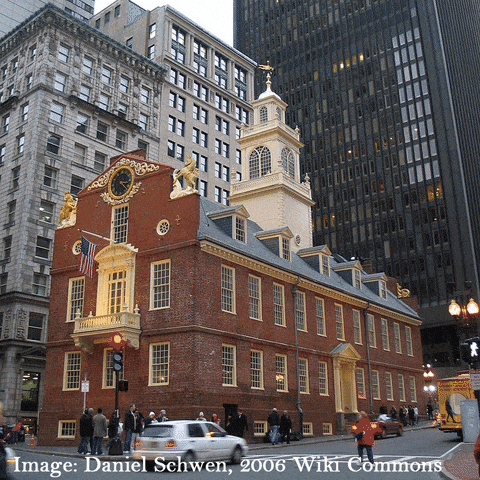 five.
"Preservationists race to protect cultural monuments using 3D images and drones," by Herbert Maschner for Mashable:
The loss of this cultural heritage has spurred teams of researchers and nonprofit organizations to race to make 3D scans, architectural plans and detailed photographic records of heritage sites around the world, knowing they could be destroyed at any time. Advances in 3D scanning technologies, drone use and even tourists' online posting of images are giving preservationists a new set of tools to prevent the permanent loss of cultural artifacts.
six.
seven.
"Watch people have their ethnicity tested from DNA and get surprised by the results," by Chip Dwyer at Some Videos (CAUTION: Lots of swearing in the video):
Some people got their DNA tested for the ancestral history, and while some results were expected, there were a few surprises in the bloodlines of the participants. Many people were confident about their origins and lineage, while others had a decent idea of where the family tree leads. And sometimes there was a dash of of something unexpected.
eight.
"'Time capsule' of Georgian coins found stashed in Blackburn cemetery: Treasure was unearthed alongside 800 child skeletons from the Industrial Revolution," by Sarah Griffiths for Mailonline:
Skeletons of 800 children are among the remains of 2,000 bodies discovered on the site of a new road in Blackburn that was once St Peter's Burial Ground.

The remains are buried in some 400 graves and the find sheds light on the poverty of people who toiled in the Lancashire city's 'dark satanic mills' during the Industrial Revolution.
nine.
"Black German woman learns a shocking family secret: Her grandfather was a Nazi," by Moni Basu for CNN:
Jennifer Teege thought she knew the hard truths of her life: that her German mother left her in the care of nuns when she was 4 weeks old, and that her biological father was Nigerian, making her the only black child in her Munich neighborhood.

But the hardest truth came to her years later on a warm August day in Hamburg when she walked into the central library and picked up a red book with a black-and-white picture of a woman on the cover. It was titled "I Have to Love My Father, Don't I?"
ten.
"FIND YOUR ANCESTOR WITH INTERACTIVE CEMETERY MAPPING," by Natalia Hepworth, EastIdahoNews.com:
Jefferson County's Geographic Information Systems (GIS) Department has partnered with the Rigby Pioneer Cemetery Board to host an interactive cemetery map. This interactive map is available on the county's website and shows GPS coordinates and other information about each gravesite.
---
"10 Things" is a list of the wild and wonderful things that made me happy during the past week. I hope they make you happy, too.

🙂