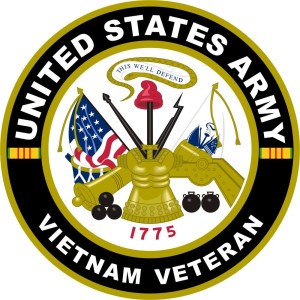 Can you help?
A new member of the California Genealogy & Genealogists group on Facebook posted today about a veteran named Ronnie Lee Toler, 66, who passed away on 26 August 2015, in Dickson, Tennessee. He is scheduled to be buried with military honors on Monday, 21 September, at the Middle Tennessee Veterans Cemetery.
Mr. Toler was born in Marysville, California, on 17 February 1949, to the late Jewel Dean Toler and Bonne Hayes Toler.
He was a Vietnam veteran, having served in the United States Army from 1974-1975, and was awarded the National Defense Service Medal.
Sadly, after 3 weeks of searching, the funeral home has been unable to locate any of Mr. Toler's family. Clothes for his burial were donated by the local community.
If you knew Mr. Toler, his family, or can locate any living relatives who might wish to know of his passing, please contact the Dickson Funeral Home as soon as possible.
People living in the local area are invited to join his funeral procession at 8:15 a.m. on Monday morning to pay their respects to this American hero.
UPDATE 9/19/15: According to this sourcelink, the funeral home has apparently found a few "estranged" members of Mr. Toler's family, who are either unable or unwilling to attend his funeral. On the bright side, the funeral home is paying for the entire cost of his funeral, and any donations they receive on behalf of Mr. Toler will be donated to a veteran's fund. Additionally, @gencarter says that 50 bikers will escort his body to the cemetery on Monday. #bikersrock
Whatever transpired during this veteran's lifetime, it is good to know that he will be buried with the honor and respect that he deserves for his service to our country.
*   *   *
Sourcelinks : Veteran will be laid to rest Monday morning and Update on Mr. Ronnie Lee Toler and Dickson funeral home hosts free funeral for unclaimed veteran