With all the recent speculation about a possible sale of Ancestry.com, genealogists are being advised to download a copy of their Ancestry Family Tree. Here's how to do this:
Step 1: Under the Family Trees menu, select the Ancestry tree you would like to back up. Once you are in that tree, select Tree Settings from the Tree Pages drop-down menu.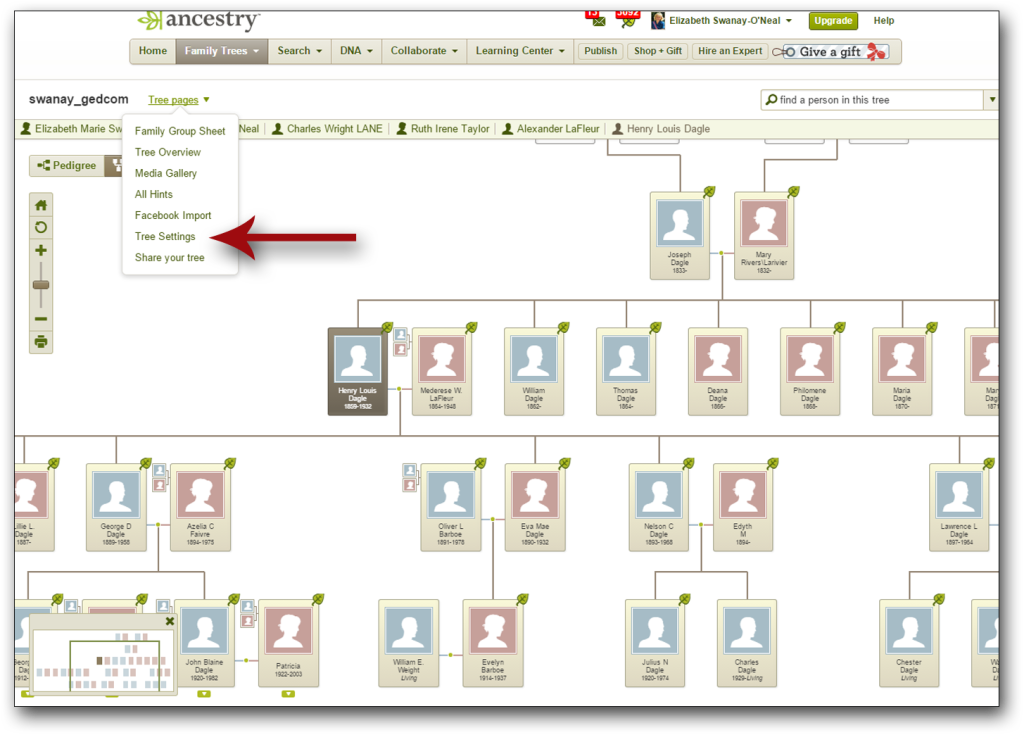 Step 2: Click on the Export tree button on the bottom right side of window. This will start the download of the GEDCOM.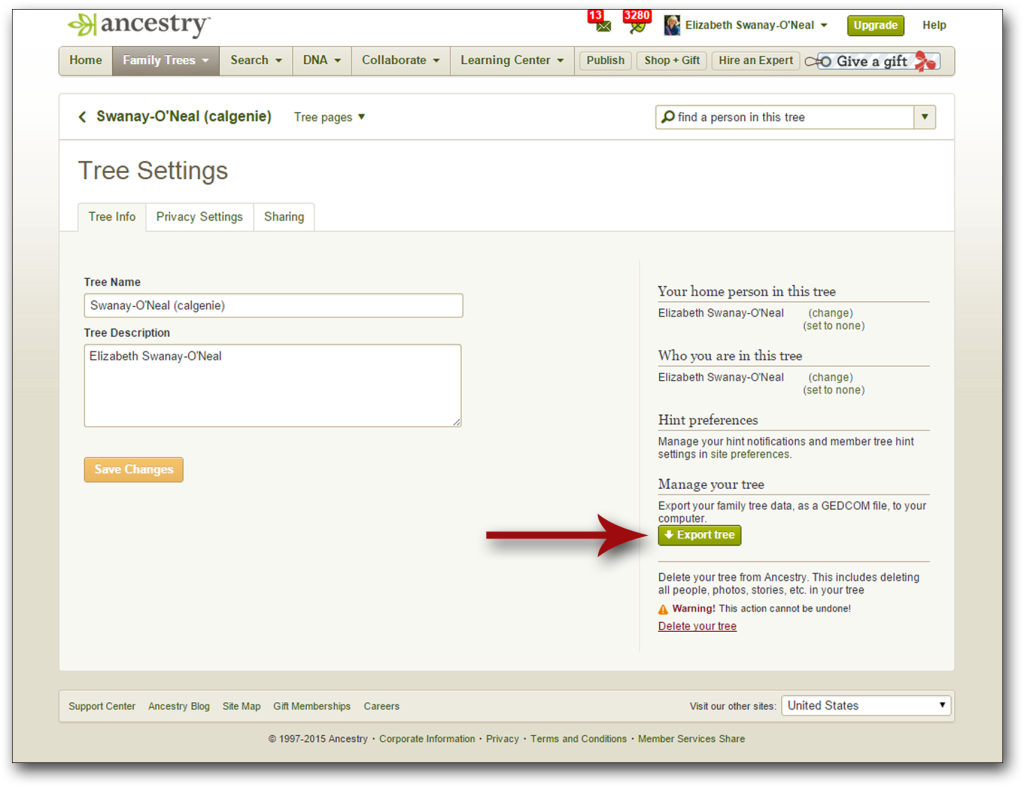 Step 3: When the download is complete, click on the Download your GEDCOM file. This will open a window allowing you to select a place for the downloaded file (note: if all of your downloads automatically go to your Downloads folder, check there).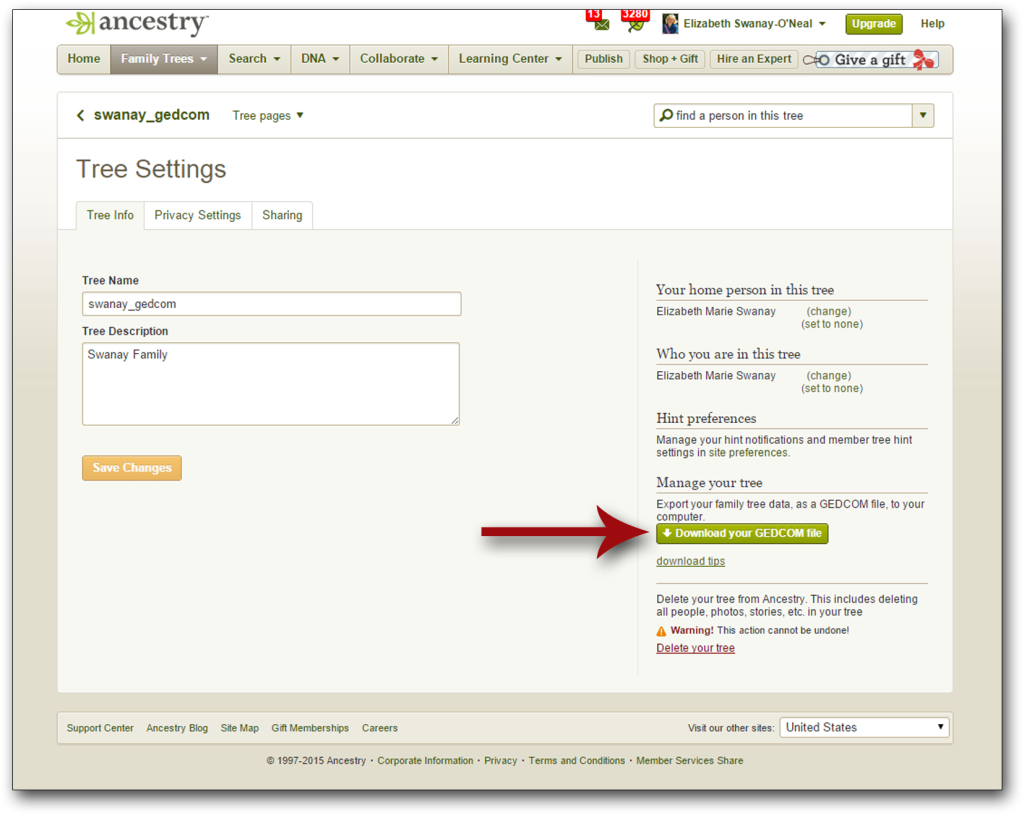 What next? Well, you can open the file in your family tree software or upload the tree to another online family tree host. Personally, I recommend WikiTree, which is now, and always will be, free to use.
Whether or not a sale of Ancestry.com actually occurs, it is always a good idea to back up your data. What is your preferred method of back-up?