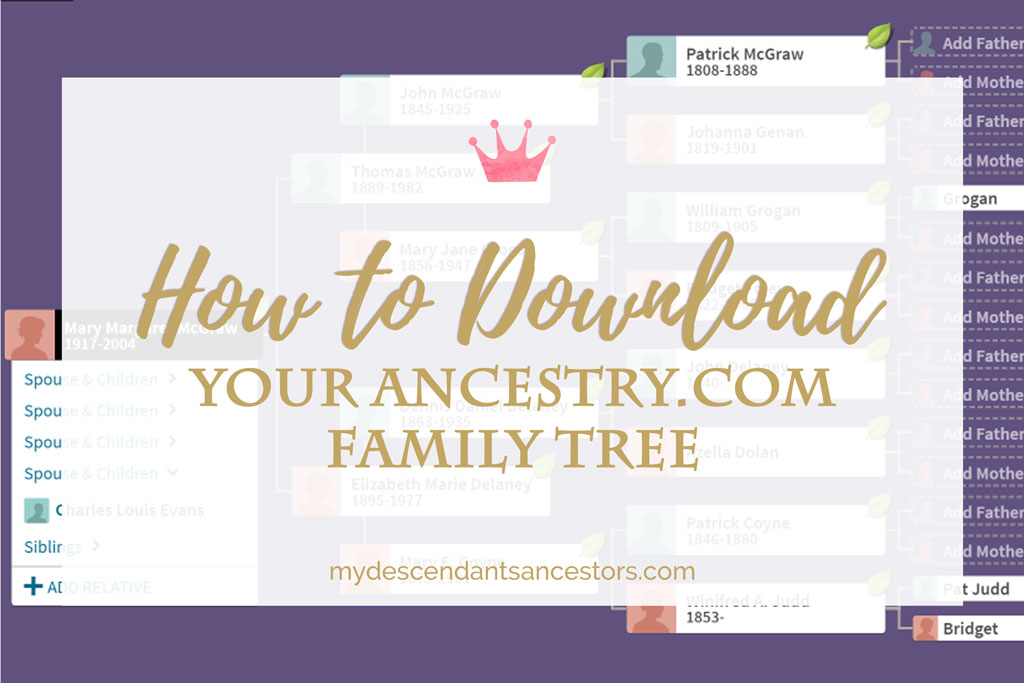 Better Safe Than Sorry
It is never a good idea to leave all of your precious genealogy research in the hands of a third-party website, even if you believe the website can be trusted not to lose it. You just never know when a website will go offline, lose access to a particular database, or even be sold to another company.
Leaving you high and dry.
So, if you've been keeping all of your research online at Ancestry.com, you will want to download a copy of your tree to your computer, just for safe-keeping.
Download Your Ancestry Tree in 4 Easy Steps
Step 1: Under the Trees menu, select "Create & Manage Trees" at the bottom (Note: click any image to enlarge).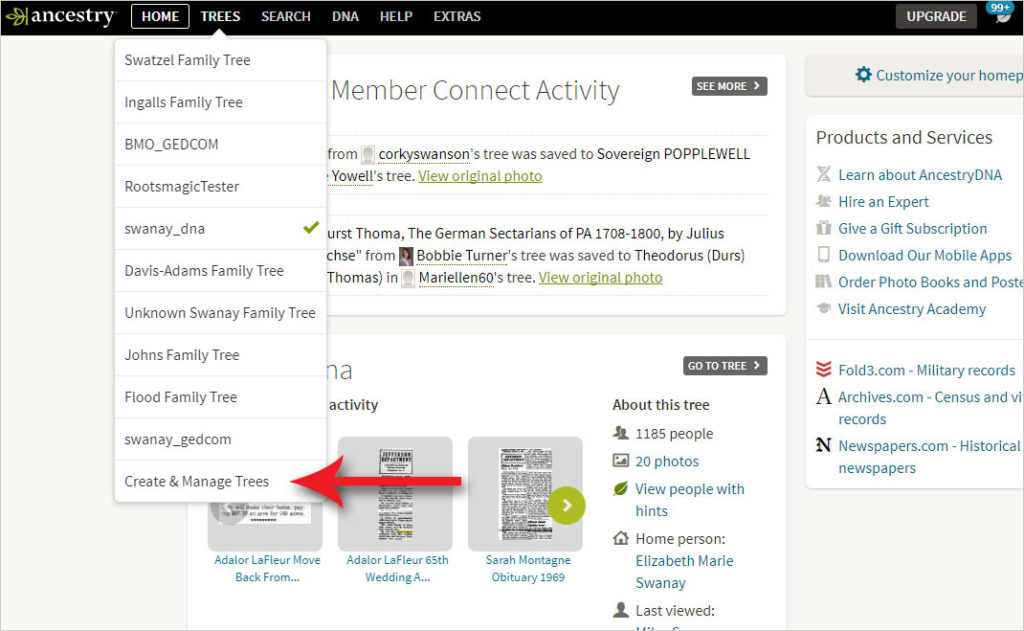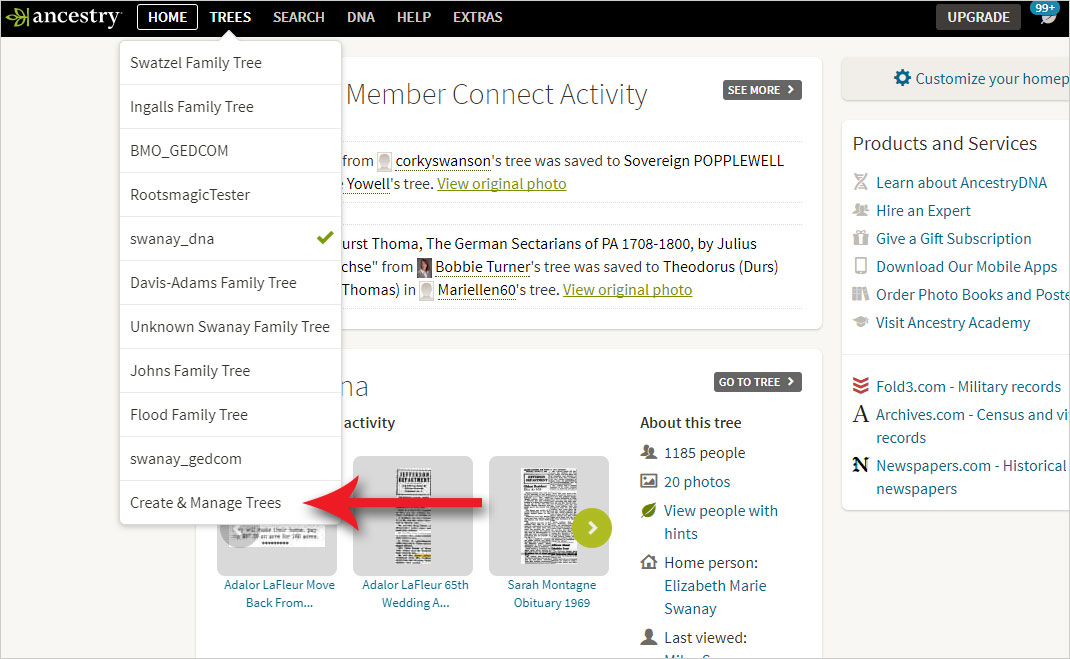 Step 2: Locate the tree you wish to download and click "Manage Tree."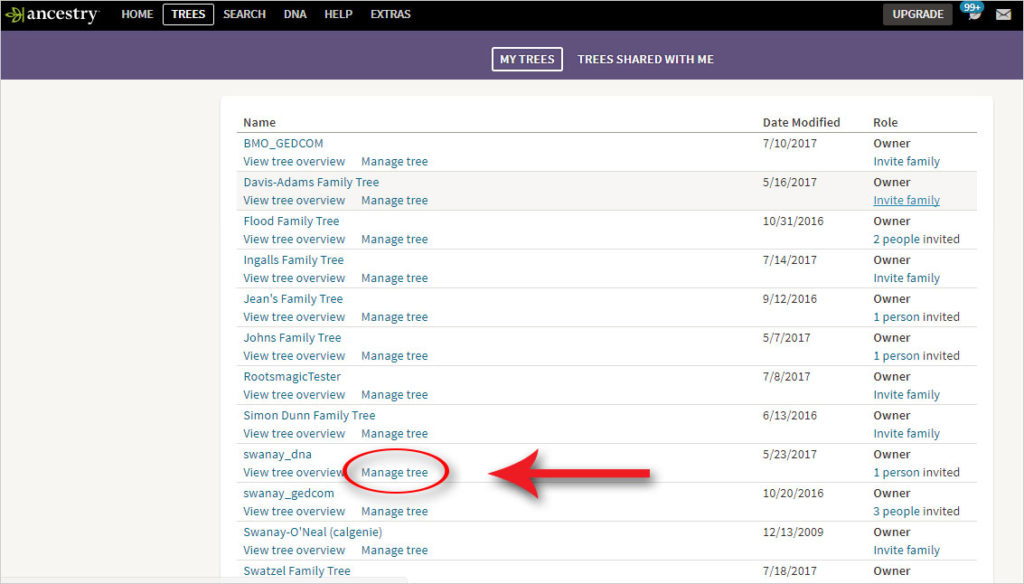 Step 3: Click the green "Export Tree" button. This will compile your tree into a downloadable GEDCOM. Be patient, as it may take a few minutes.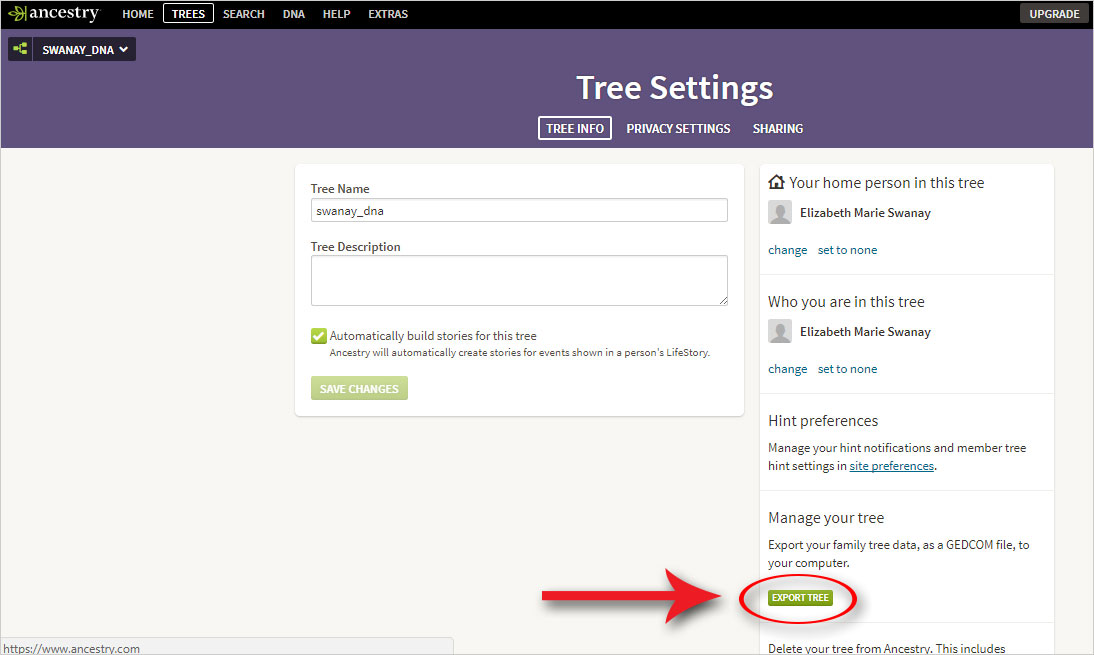 Step 4: When the GEDCOM is finished compiling, click the "Download Your GEDCOM File" button. This will open a window allowing you to select a place for the downloaded file (Note: if all of your downloads automatically go to your Downloads folder, be sure to check there). If you have any problems, click the "download tips" link for assistance.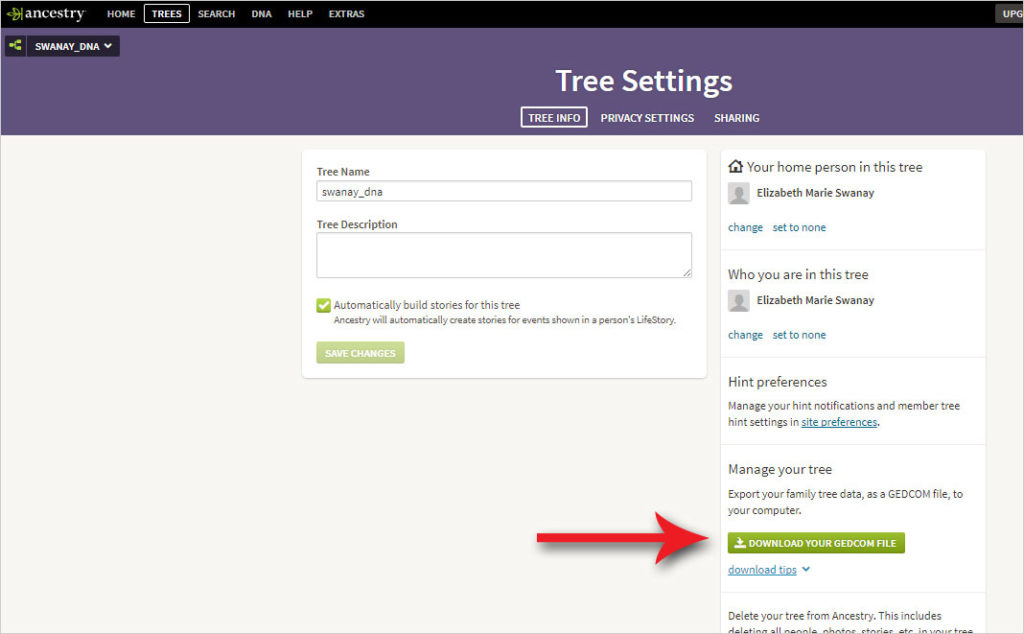 Now What?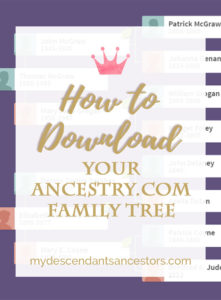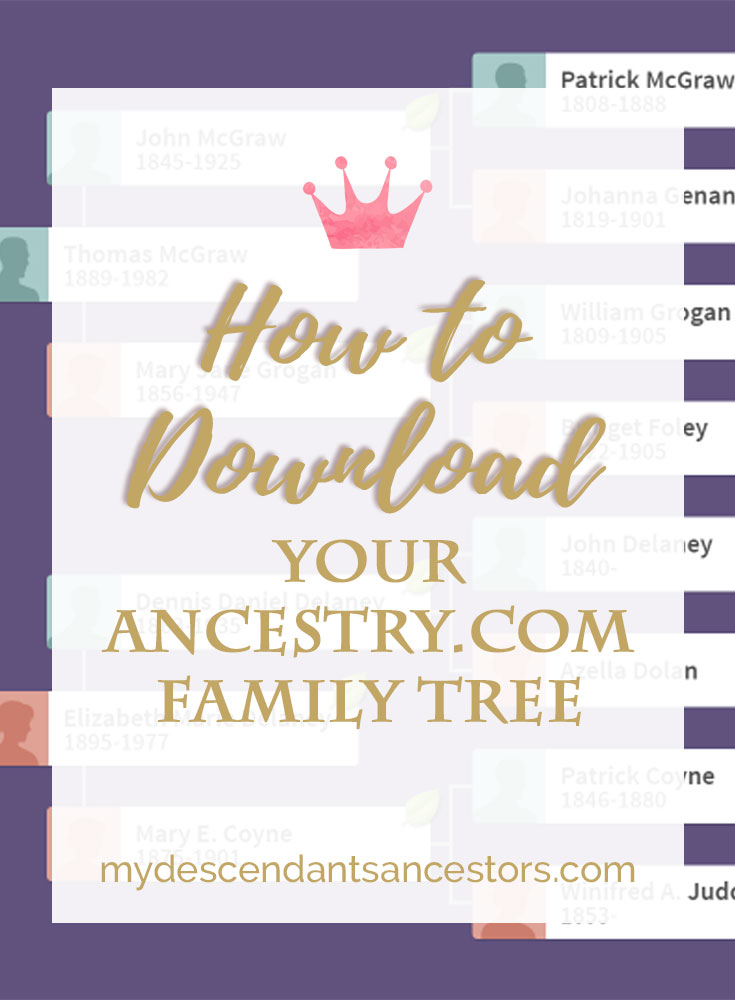 Now that you've downloaded your Ancestry.com family tree GEDCOM to your computer, there are a few things you can do with it.
If you do not have a genealogy database on your computer yet, you may want to consider investing in some software. Several brands of genealogy software are now able to sync directly with your Ancestry.com tree. These include Family Tree Maker 2017 and the latest version of RootsMagic 7. Be sure to download a trial copy before you buy!
You could also upload a copy of your tree to another website, such as FamilySearch or WikiTree. Both are free to use and make excellent "cousin bait." Keep in mind that these sites are considered "one world trees," so be prepared for others to possibly make edits or contribute information to your tree.

This post contains affiliate links. If you click on a link and make a purchase, I will earn a very small commission, but it does not affect the amount you will pay. I appreciate your support!