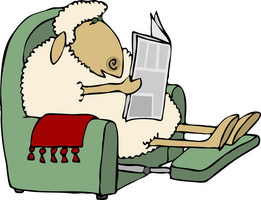 Best Bytes is an eclectic collection, in no particular order, of things I thought were interesting during the past week. I hope you find something to enjoy here!
What's Hot
Will they or won't they? Exclusive: Genealogy website Ancestry.com explores sale: sources
Better safe than sorry: Ancestry Up for Sale? and my post How To Download Your Ancestry.com Tree
ICYMI: Ancestry.com Shutters SMGF Database Amid Murder Case Controversy
Jamboree 2015 – Registration Now Open for FREE Jamboree Live Streaming
GENEii Writers Contest Winners Announced
Announcement: Burbank Public Library, Ancestry and SCGS Join Forces
Reserve Your Hotel Room for the NGS 2016 Family History Conference
Cool Stuffs
99-year-old woman gets 16,000 birthday cards from strangers on Facebook
Google ATAP's Project Jacquard Wants To Weave Sensors Into Your Clothes
Google Photos' Unlimited Free Storage Could Clobber Apple's Expensive iCloud
Now You Can Search the Entire US Census, 1790-1940, FREE on Mocavo
7 Tricks With the New Eyefi Mobi Card
Because some of us are visual learners: Visualizing Data From the Shared cM Project
In the News
Access to records for adults who were adopted scuttled in the Senate
'Father' and 'son' dissolve adoption in order to get married
First World War hero's relatives united by century old photograph
Human gene sequencing gets an official yardstick
New Species of Human Ancestor Found in Ethiopia
Army of family historians go online to identify unknown soldiers
Arms outstretched, a terrified mother and child before they were entombed by ash: Restoration work begins on bodies of those who died when Vesuvius engulfed Pompeii
Help Wanted
ICYMI: Veterans History Project — Let's Make Sure That No More of Their Stories are Lost!
The Family History Guide – A New Genealogy Tool
Magazines: Do you subscribe to genealogical magazines? Do you find them useful?
From the Blogs
Lovely records from The Legal Genealogist
The Shared cM Project – An Update by The Genetic Genealogist
Yes, daily: Do You Ever Wonder Who Else Might Be Researching Your Ancestor? by Geneamusings
Mystery Monday – Beware of those bible pages! by The Sum Of All My Research
My husband has this problem: Help! I am a victim of Pedigree Collapse by Genealogy's Star
Fave Photo of the Week
A great story about a rather average photo: Someone Did Want That Picture by A Family Tapestry
But I also loved this: First Gravestone Photograph from Granite in my Blood
Just for Fun
Stay classy, genealogy bloggers: Anchorman-Inspired Tips to Help you Blog Your Way to the Top.
The Last Byte
So you're related to Charlemagne? You and every other living European… Intriguing? Or disappointing? Discuss.