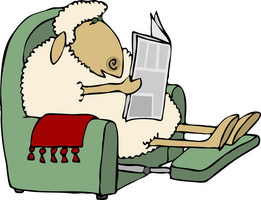 Best Bytes is an eclectic collection, in no particular order, of things I thought were interesting during the past week. I hope you find something to enjoy here!
What's Hot
FindmyPast is free this weekend (March 6-9)!
Ancestry.co.uk is also free this weekend!
SCGS Offering the 2015 Student Genealogy Award + FREE SCGS Conference Registration (students ages 18-23 may apply)
RPAC Records Access Threat Alert Issued for Kansas
Contract worker at National Records Center fired for mishandling draft-card information
Cool Stuffs
Evernote for iPhone and iPad will now automatically find and scan your physical documents
Smartphones Are Helping This Nonprofit Keep A Generation Of Memories Alive
Flickr gives you the choice to put photos in the public domain
Facial Features as an Old Photo Identification Clue
In the News
The Fake Places That Only Exist to Catch Copycat Mapmakers
So Your Company Has Been Found Using My Photos Without Permission. What Next?
Genealogist, New Jersey woman find family of Utah murder victim
And they thought no one would find out: DNA Tests Uncover Evidence Of Infidelity In Royal Family Tree 
Help Wanted
1812 Society Matching Campaign Challenge
Another Orphan School Photo from 1919
SEEKING "ASK AN EXPERT VOLUNTEERS" FOR OGS CONFERENCE 2015
Ozarks Man Needs Help to Restore Civil War Era Cemetery
From the Blogs
Ancestry Gave Me A New DNA Ancestor – And It's Wrong
Adoption Search Angels Help Me Find My Original Birth Name & Birth Parent Surnames Overnight
50 Questions for Interviewing Living Family Members
Working on My Last-Name Problem: When Genealogy Records Disagree
Got witches? Online Primary Sources of the Salem Witch Trials
New England's "Gretna Green" – Why so many out of state marriages in Seabrook, New Hampshire?
Fave Photo of the Week
While not exactly a photograph, I do love this image of David Hartley in all his finery: David Hartley: "singular in his dress."
Just for Fun
And if you believe this one, I've got some swampland in Florida to sell you: Astonishing New iPhone App: Lick It DNA.
The Last Byte: I Can't Do It Over
I've been "doing genealogy" for about 28 years. Back in the day, there was no Ancestry.com, no FamilySearch.org… in fact, most homes did not have a personal computer, and if they did, there was no internet (for the non-military among us, I mean). Source citations – when you actually did one – were done the old "PAF Way" with exclamation points, hyphens, and tags in capital letters. So I know there have to be tons of mistakes in my database: citations I "never got around to" adding, other peoples' databases I blindly added to my own (even overwriting my own data a couple of times), paper documents that got misplaced or never recorded (much less digitized), etc., etc. I was young and stupid when I started researching. After all, it was more than half a lifetime ago for me.
That said, it would probably be an excellent idea for me to participate in the Genealogy Do-Over, especially now that cycle 2 is beginning. Unfortunately, the thought of doing my research over makes me very unhappy, if not physically ill. I may participate in a "go over" this time around. I mean, it never hurts to look at your data again and again, with fresh eyes. And truth be told, many of my genealogy stuffs could use some organizing. But my hat is off to those of you doing it all over, and I wish you many found ancestors! 🙂