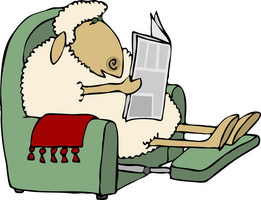 Best Bytes is an eclectic collection, in no particular order, of things I thought were interesting during the past week. I hope you find something to enjoy here!

What's Hot
 AMC's TURN returns for season 2 on Monday night!
Enter to Win! Guess My Family Heritage Blogathon Contest
NGS Releases Mobile Conference App for 2015 Family History Conference
I Have a Complaint Concerning Many Genealogists
Illinois Ancestors: Genealogist offers grants for worthy projects
Cool Stuffs
Dropbox and Microsoft just made it easier to edit files in the cloud
Why Did People Wear Powdered Wigs?
33 Photos Of Parents And Their Kids That Prove Genetics Is Awesome
Twitter Officially Launches Its "Retweet With Comment" Feature
In the News
Yes, really. VH1 reality series 'Swab Stories' unlocks family secrets with mobile DNA truck
There's still hope for my kid: Tess (9) uncovers her family history
Genealogy website restores access to records
Video: University of Missouri Library Still Recovering From 2013 Mold Outbreak
Hillary Clinton Family Tree a Wake-Up Call for Genealogy
Good news — sort of — for adoptees researching genealogy (in New Jersey)
Help Wanted
Caspar Graf's Immigration Record-Where is His Wife, Mary?
Is This My Long-Sought James G. Woodward?
Call for MGP3 Study Group Panelists
From the Blogs
7 Places to Find Photographs of Your Ancestors
THOMAS TUCK AND THE STOLEN BELL – In 3 parts, start with Part 1
When it is the 150th anniversary of the Civil War and you discover that your ancestors' unit served at Gettysburg
Testing Ancestry's Amazing "New Ancestor" DNA Claim
Guest Post: When Genealogy Becomes an Issue in Presidential Politics
Resurrecting a Genealogy Forum
Fave Photo of the Week
This week was a tough one, as there were lots of great photos published. But these little guys really caught my attention. Don't you just want to pinch their little cheeks? Vintage Cabinet Photo Morris Minnesota Babies Meet The Thomson Boys
Just for Fun
For you GoT fans out there: Game of Thrones' Family Tree: Keeping Up with the Targaryens. And of course, don't miss the season 5 premiere this Sunday evening!
The Last Byte
I'll be on the road (or plane) again next week, so Best Bytes will not be published. Have a wonderful week!