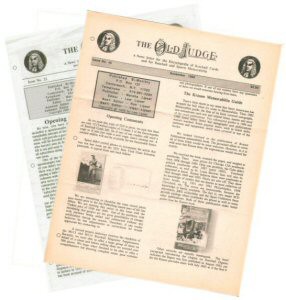 Several organizations to which I belong still send out "old school" newsletters. Some groups send hard copies to my mailbox. Others send PDFs to my inbox. The common denominator is that they all still use an "old school" newsletter format. Typically, they look very nice, and I enjoy them for a brief time before tossing them in the recycle bin. Which seems like such a waste, because if you've ever been on the publishing end of a newsletter, you know what a time-consuming pain they can be to put together.
Are newsletters still worth the effort? Or are more groups moving to blogs and electronic news delivery systems like Constant Contact, MailChimp, etc.?
So, I'm wondering: What does your group use? Do you still love your old school newsletter? Or does your group use a blog or some other electronic format to distribute the news? If the latter, how do you accommodate members who don't use a computer or smartphone? Note: Some of your groups may use both a newsletter and a blog (or other electronic format), but in the interest of keeping this poll simple, please select your main form of communication.
Feel free to share your details in the comments. And thank you for being part of my little research project!
 Newsletter image from Old Cardboard.