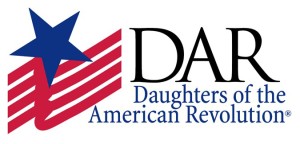 The following announcement was released by the Daughters of the American Revolution today:
I am so thrilled to tell you about a new feature which has just been added to the Genealogical Research System (GRS). In addition to the ability to purchase Record Copies, you will now also be able to purchase the Supporting Documentation that was submitted with the application or supplemental. The documents may include family bible records, deeds, wills and other various materials that were used to prove lineage to a patriot of the American Revolution. Similar to Record Copies, any vital records or applications that contain personal information (birth, death, marriage, divorce or other sensitive documentation) will not be included with the Supporting Documents unless they are over 100 years old. DAR is committed to privacy and these efforts are in place to keep members and their family's personal information confidential.
Emphasis mine. You can read the rest of this information-packed article on the President General's Blog.
Even if you don't think you have Revolutionary War ancestors, you should not miss out this terrific resource. You never know what you might find!