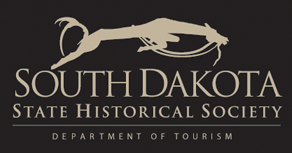 If you're a South Dakota researcher, you might find what you're looking for at the South Dakota State Archives web site.
Or, you might find something that will lead you to what you're looking for, like I did.
If you click on the link, For Genealogists, you'll find several links to South Dakota databases, including a Newspapers Surname Index, a Biographical File Index, and an 1885 Civil War Veterans Database.
But my favorite (so far) is the General Federation of Women's Clubs Pioneer Daughters Collection, which preserves the stories of female pioneers of South Dakota (searchable by married and maiden name). If you find a familiar name, you can request the file via email, and they will send it to you quickly by regular mail. The price has gone up slightly since I made my request, but is still not bad.
I found this site several months ago, and on a lark, requested the GFWC – PDC file of Mrs. Adelor LaFleur (Sarah Montagne) of Union County. To my knowledge, I did not have an Adelor LaFleur in my ancestry, but I do have quite a few LaFleurs from that same area.
In the file of Mrs. LaFleur were a couple of biographical newspaper articles about her and husband Adelor. They were a cute, little, old couple back in 1950, who, both at the age of 84, loved reading and fishing.
It was nothing earth-shattering, but it was still something that made me go, "Hmmmm." What confused me was that Adelor was said to have been born in Massachusetts, which did not jive with the migration of my LaFleur family from Canada to South Dakota.
Or so I thought.
Long story short, I was completely wrong on my LaFleur ancestry (it happens to all of us), and attached the wrong parents to my great-great grandmother Mederese LaFleur (I can thank the 1925 Iowa Census for clearing up my mess).
And what do you know? It turns out that Adelor was Mederese's younger brother!
Noodling around on Ancestry.com I found a census with the whole (correct) family living in… Massachusetts. And guess who the only child born there was? That's right, it was Adelor. All the other kids were born in Canada.
Although no parent or sibling names are given in the articles about Adelor and Sarah LaFleur, the fact that Adelor's birth place and year of birth are given helped me to confirm that this was the correct family.
Oh, and you know what other cool thing I found on this web site? A guy with the last name of LaFleur currently sits on the board of the Union County Historical Society. Yeah, he'll be getting an email from me soon.
So… that's my roundabout way of recommending that you check out the South Dakota State Archives. You just never know what you might find!
Elizabeth O'Neal is a genealogist, freelance writer, educator, and web developer. An avid genealogist for three decades, Elizabeth writes the blog "My Descendant's Ancestors" (formerly "Little Bytes of Life"), where she shares family stories, technology and methodology tips, and hosts the monthly "Genealogy Blog Party." When not hunting for ancestors, she enjoys testing new software and social media platforms to find innovative ways to re-purpose them for genealogy.
Latest posts by Elizabeth O'Neal (see all)