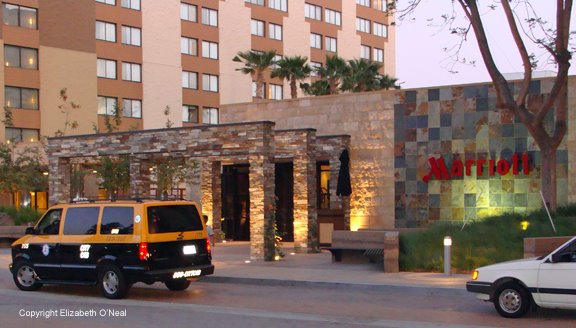 BURBANK – The headline event of JAMSTOCK '09 was Son of Blogger, held at the newly-remodeled Burbank Airport Marriott.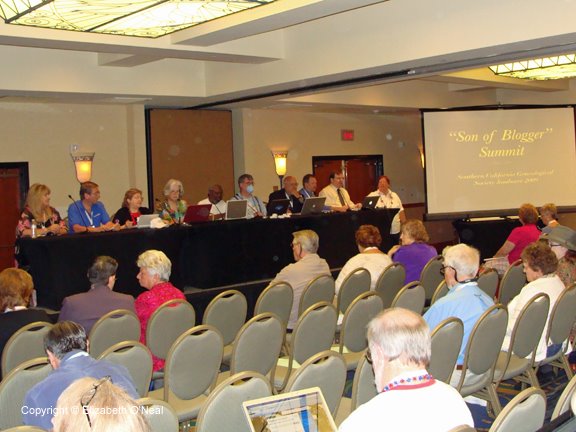 Nine bloggers rocked the main stage: (L to R) Lisa Louise Cooke, Dick Eastman, Schelly Talalay Dardashti, DearMYRTLE (a.k.a. Pat Richley-Erickson), Craig Manson, The Ancestry Insider (who was incognito, but claimed to have a cold), Leland Meitzler, Stephen J. Danko, Ph.D., and George G. Morgan, who served as the moderator. They are pictured here being introduced by JAMSTOCK '09 organizer, Paula Hinkel (far right).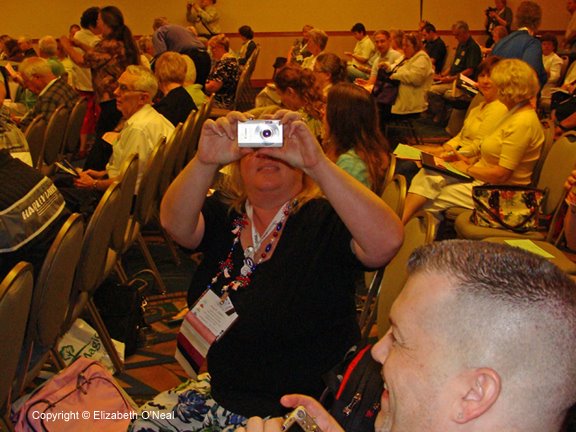 Son of Blogger played to a packed house full of enthusiastic fans and paparazzi. Seen here are Amy Lenertz (with camera) and Thomas MacEntee.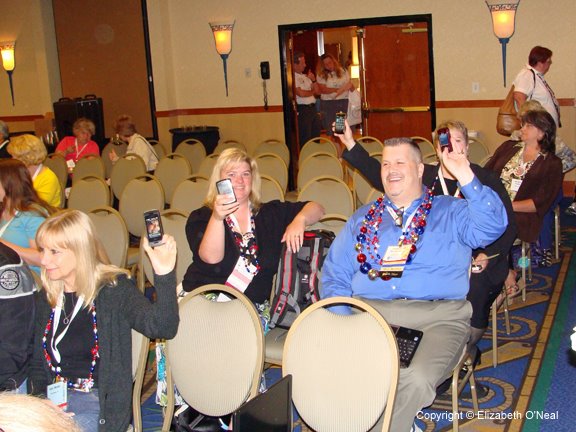 Audience members raised their lighted cell phones in tribute.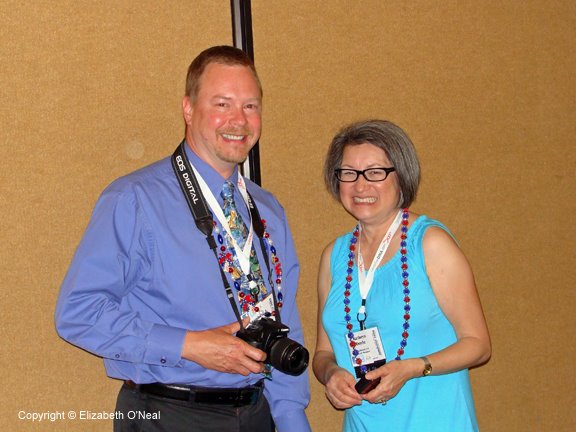 Superstar blogger Steve Danko signs an autograph for his fan club president, Kathryn Doyle.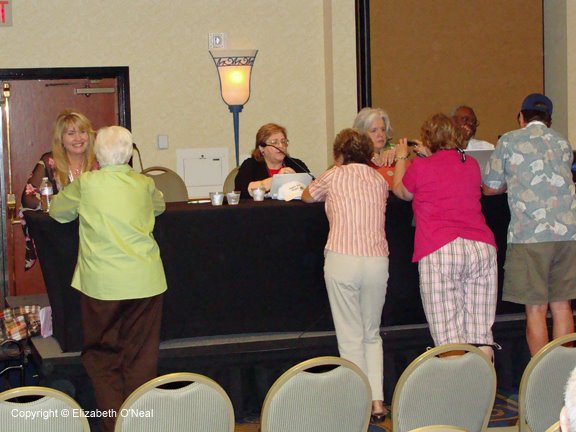 At the conclusion of the event, audience members rushed the stage demanding autographs and advice on how to start their own blogs.
No injuries were sustained. However, many would-be bloggers came away with more questions than they had before the summit.
DISCLAIMER: This one is mostly accurate, so I don't feel the need to "disclaim" anything. Except I'm not completely certain that Steve Danko has a fan club. If he doesn't, he definitely should.
Read the Rest of the Series:
Part 4: JAMSTOCK '09: Son of Blogger Rocks the Marriott