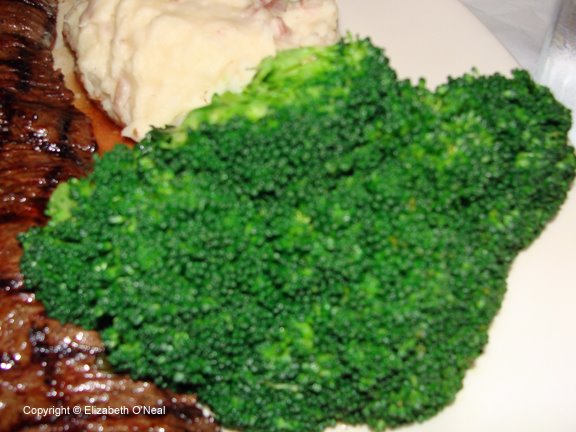 BURBANK – Attendees at Saturday evening's Blogger Dinner reported that the Daily Grill Restaurant at the Burbank Airport Marriott serves disturbingly large portions of broccoli with its steak dinners.
Many bloggers were afraid of the oversized portions and chose not eat their broccoli. They were later seen attempting to give theirs away to frightened non-blogger restaurant patrons.
One anonymous blogger reported that his broccoli sprouted eyes and legs and ran from the table. He was later found in the elevator whispering, "Don't let it get me."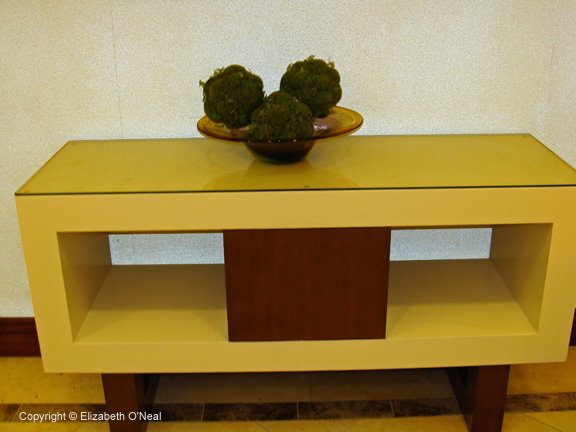 While it is unlikely that the broccoli is of alien origin, this reporter has uncovered an alarming similarity between the extra-large broccoli florets served on restaurant dinner plates and the table "decorations" in the hotel's East Tower.  
One hotel patron reported that she was sure they were "watching her."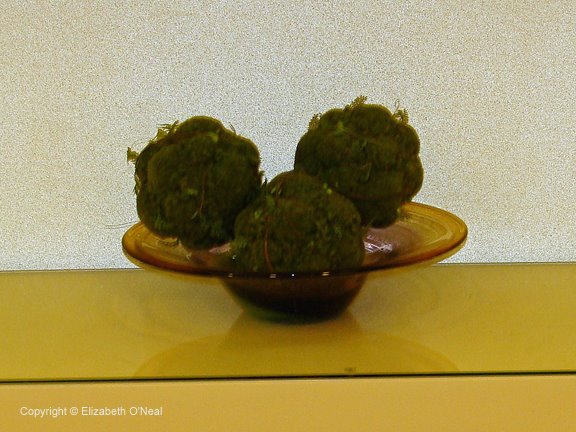 Marriott representatives claim that the ornaments are not actual aliens, but are created from uneaten broccoli as part of a massive recycling effort. "They came in peace, and we saved them," one employee was quoted as saying.
If this is true, then the Burbank Marriott is to be commended for their tremendous recycling efforts (although they could simply serve smaller portions). Unfortunately, their taste in table decorations remains questionable.
DISCLAIMER: The table decorations are not made of leftover broccoli, nor are they aliens. This reporter may or may not have participated in blogger games previously reported.
Read the Rest of the Series:
Part 6: JAMSTOCK '09: Recycling or Alien Invasion at the Burbank Marriott?
---
Also published on Medium.